Tokyo, September 2, 2021—Akatsuki Inc. announced today that it has developed a puzzle game built around a character modeled off of the organizing and decluttering expert Marie Kondo, who played a role in the project to develop the game's characters with Akatsuki. The KonMari Spark Joy! puzzle game launched worldwide on September 2, 2021.
Leveraging Akatsuki's capabilities in generating creative content with focus on games, the initiative to create the game and its characters is intended to show Akatsuki's support for Marie Kondo's method and philosophy in the midst of growing global interest, as exemplified by the August 31, 2021 launch-to-streaming of the new series, Sparking Joy with Marie Kondo on Netflix.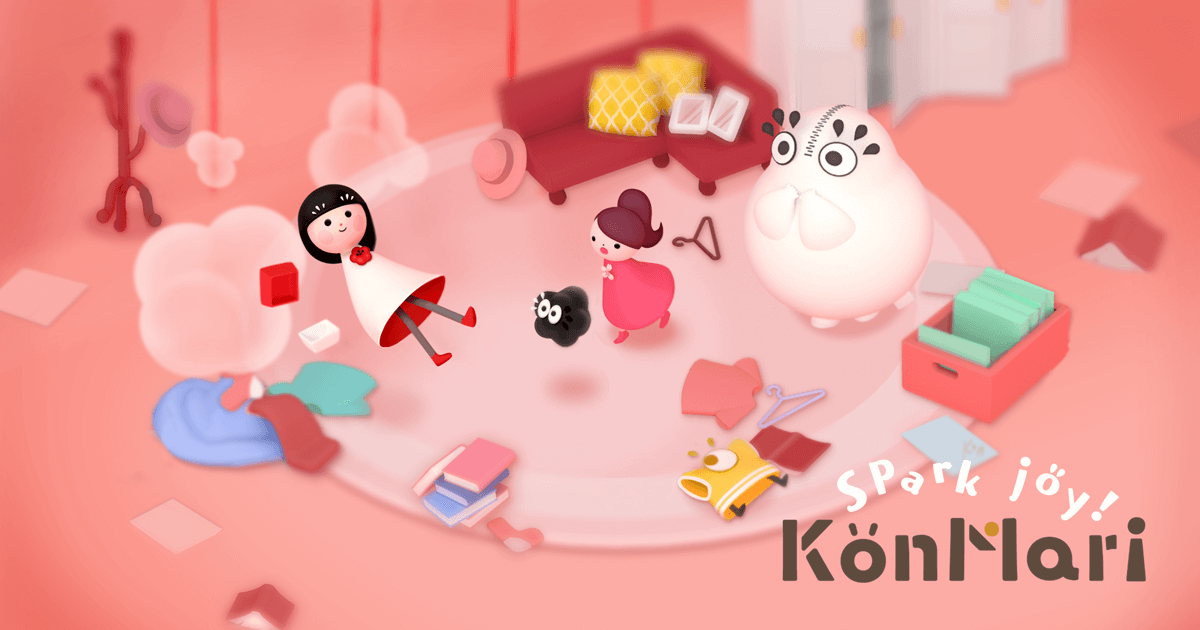 About the KonMari Character Project
Marie Kondo became active globally as an organizing expert following the publication of her bestselling book, The Life-Changing Magic of Tidying Up (Ten Speed Press) and subsequent translation into over 40 languages. Along with her other titles, her books have sold collectively over 13 million copies worldwide. In 2019, Netflix released Tidying Up with Marie Kondo, a reality show , which turned into a huge sensation that it was nominated for two Emmys and still enjoys immense popularity around the world.
As part of the quest to bring the KonMari® Method* to her fans, and especially to those who are not familiar with the method, the KonMari Character Project launched to develop a character based on Marie Kondo that would serve as a KonMari® Method evangelist.
The project team was headed up by Marie Kondo and her producer and husband Takumi Kawahara, as well as Genki Kawamura, a genre-crossing novelist, screenwriter, and creative director active in numerous fields, and Akatsuki with its strengths in originating characters and other creative content. Akatsuki, in addition to its role in developing the characters, also handled development of the KonMari Spark Joy! puzzle game itself.
* Marie Kondo's method of using tidying up as means for changing your life for the better. A distinctive element of it is deciding what to keep by choosing the things that spark joy.
Appealing Characters: The residents of the KonMari Spark Joy! world
Guiding players through the world of KonMari Spark Joy! is the KonMari character based on the real KonMari, and the adorable Mononokes, the spirited beings that items have transformed into. These charmingly idiosyncratic characters guide gamers deeper and deeper into the KonMari Spark Joy! world.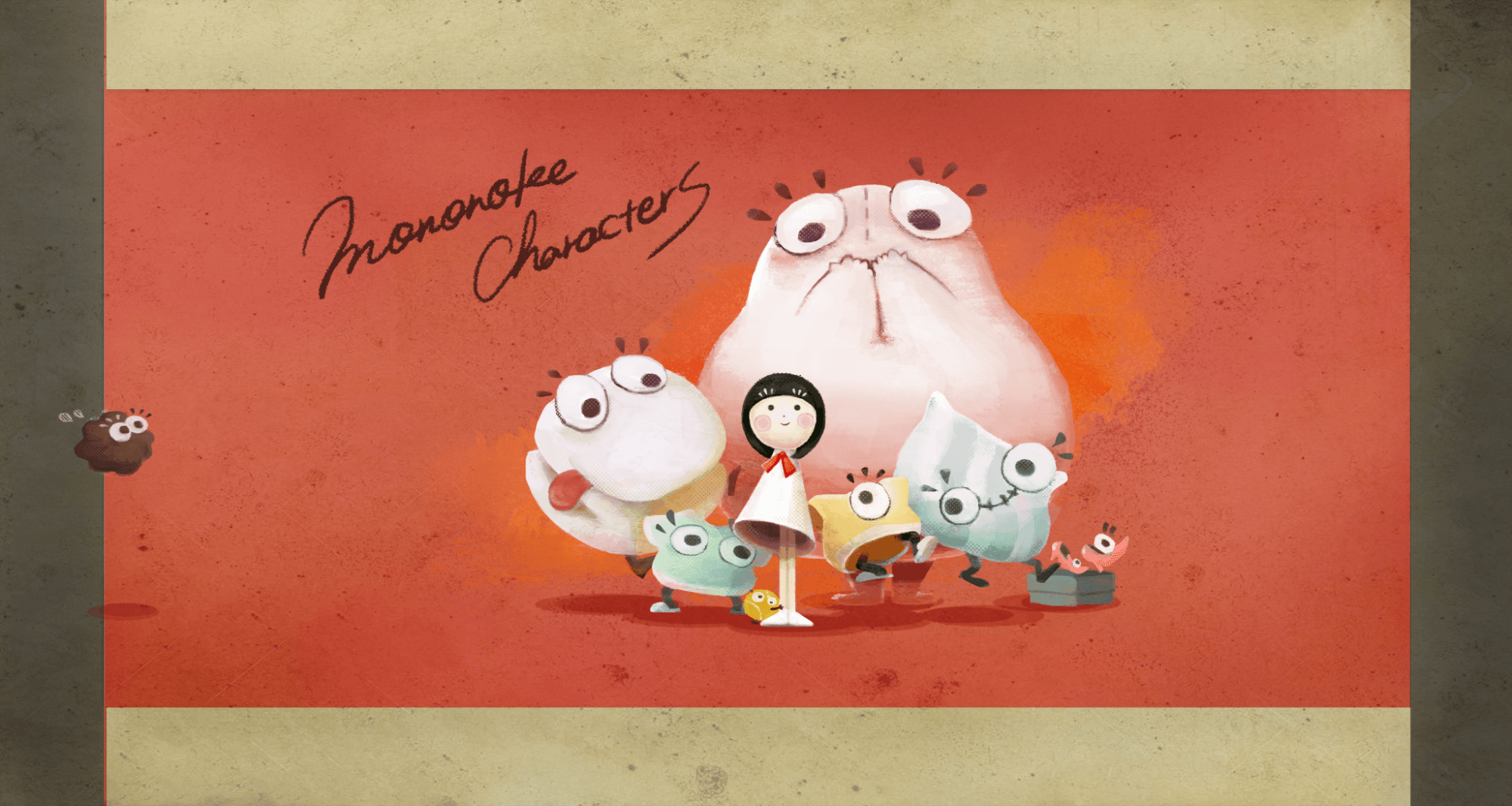 The KonMari character embodying the real KonMari (center) and her Mononoke friends
Animated content featuring the adventures of KonMari and the game's characters was released on August 27, 2021.
https://www.instagram.com/reel/CTEhp9vHtIT/?utm_source=ig_web_copy_link
About KonMari Spark Joy!
KonMari Spark Joy! is a tidying-up puzzle game designed to give players a fun, experiential way to discover the magic of organizing consultant Marie Kondo's unique KonMari® Method of tidying up and organizing things.
The essential concept of the KonMari® Method for changing your life through the magic of tidying up is whether or not the things [you decide to keep] spark joy in you. And the game is full of little things designed to spark joy as you play: the puzzle-like feel of the action, the sound effects, and—perhaps most of all—that soothing, refreshed feeling you get from seeing everything in your room fall tidily into its rightful place. Whether newcomer or old-hand to the KonMari® Method, you'll feel sparks of joy as you experience how much fun it can be to get things all organized and tidy!
And in a nod to KonMari's universal appeal, the game's developers worked to use as many non-verbal ques and messages as they could to ensure that KonMari fans around the world could play without running into any language barriers, no matter where they're from! Providing an intuitive way for anyone to experience the essence of the KonMari® Method, the game reveals a new joy-sparking tidying or organizing tip each time a player clears an area or stage of the puzzle.
To start your journey, visit the KonMari Spark Joy! website at https://sparkjoy.jp/
The Story
The story begins when a young girl who just experienced a broken heart encounters the game's KonMari character, a miniature incarnation of Marie Kondo. Their conversations motivate her to look within for the answers to her agony, and she embarks on a journey to discover the things that are truly important to her. On the way, she visits people who themselves are variously anguished; tidying up a cluttered room with them, the young woman undergoes a personal transformation as she learns how to deal with tribulations. Much of the game's fun is finding out the choice she makes when everything's all tidied up and in order.
There is also an additional story, from a perspective of a young boy, who is the reason of the main character's heartache, to play after you've cleared this game (in-app purhcase).
How the journey unfolds
1) Encounter with KonMari and cluttered rooms
Embarking on her journey after her encounter with KonMari, the story's chief protagonist—the young girl—meets and helps people who, distraught over things like the early death of a partner, unending strife in the household, and other vicissitudes of life, lose the energy to do things as simple as clean up their surroundings.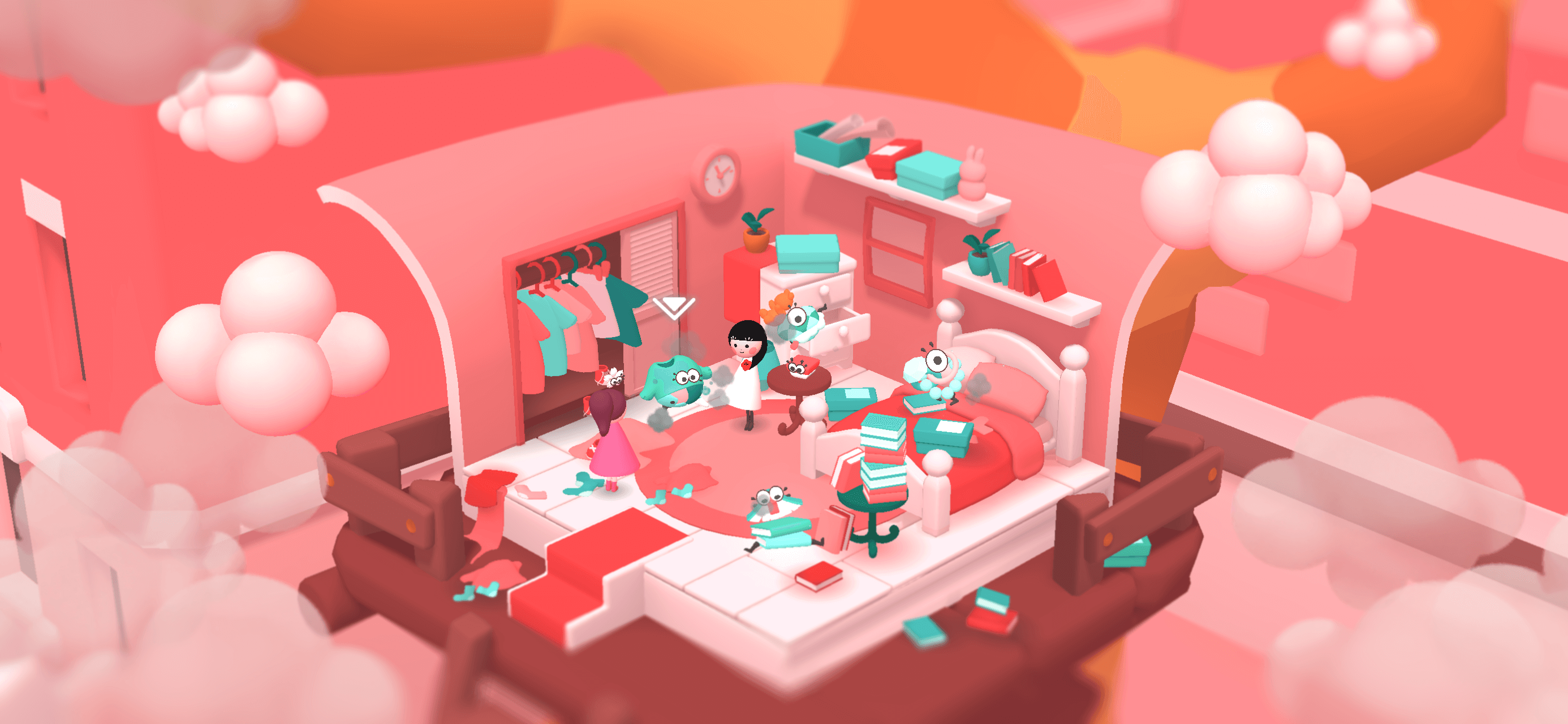 2) Colorfully distinctive places
To simulate a trip around the world, the game takes place in various virtual localities modeled after towns you'd likely find in the US, Holland, Mexico, Japan, and even China. You'll find their distinctive local flavor in the sounds and design of the townscapes.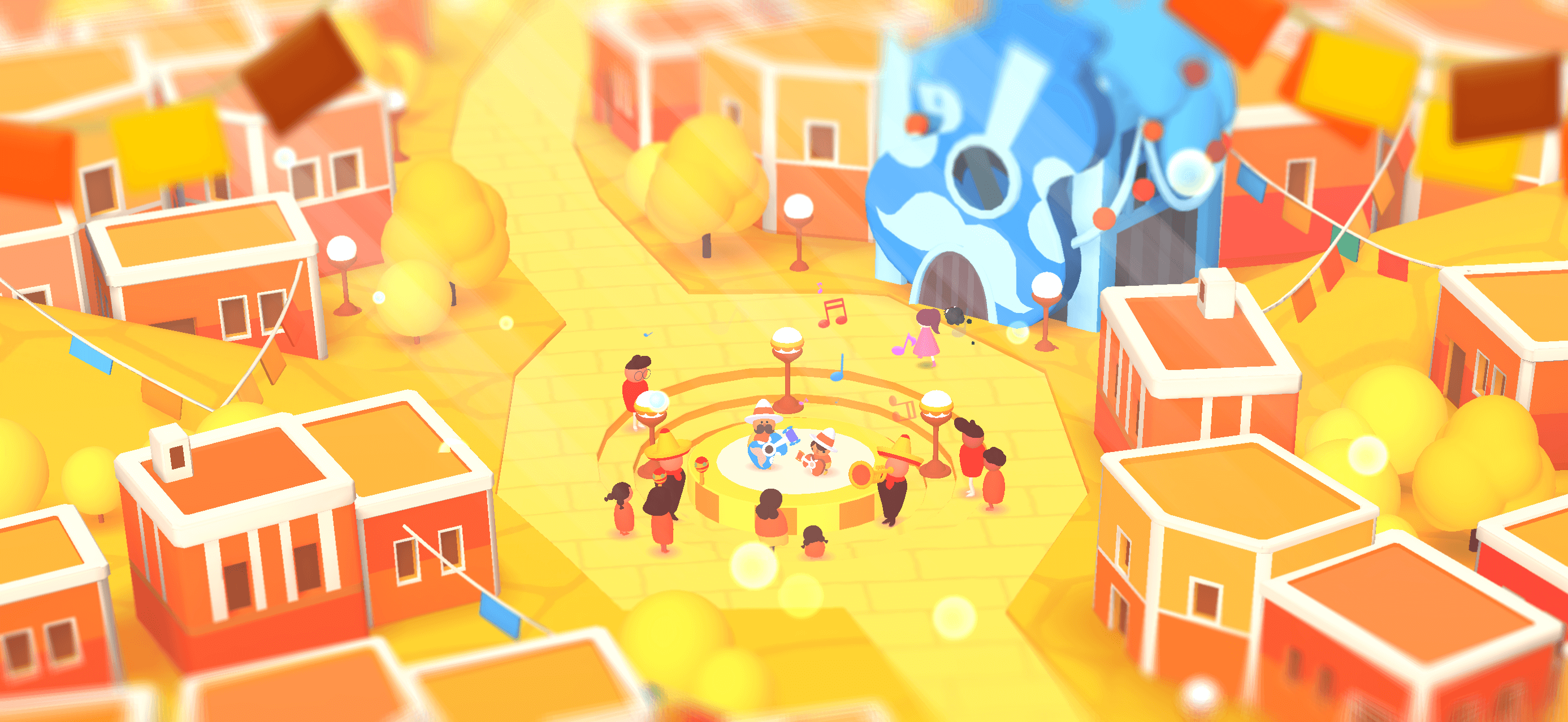 3) Puzzle Game: It feels so rewarding to see the cubes fall into place!
KonMari Spark Joy! contains two puzzles in one, Yin (brightness) and Yang (darkness), that work back-to-back.In the Yin puzzle, players move colorful cubes around, cubes designed to conjure images of the countries where they are. The idea is to organize the cubes into a pre-specified figure while moving unneeded ones (clutter) off screen, using no more than a set maximum of moves.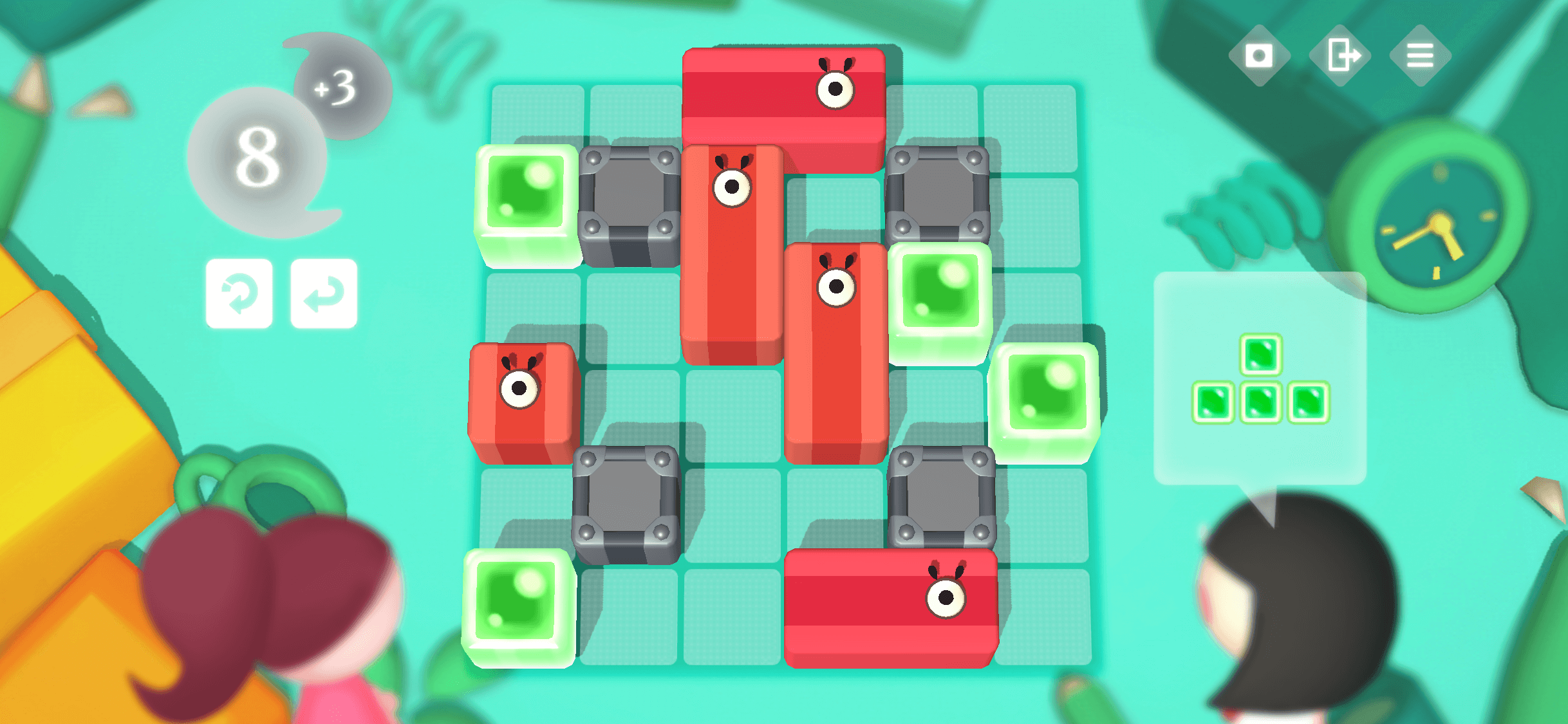 4) Zen-based concept of "a separate world within yourself"
The Yang puzzle is intended to express the Zen-based concept of "a separate world within yourself." Every time players finish tidying up a cluttered room, a new puzzle emerges and brings them into a beautiful and peaceful new realm reminiscent of a Zen garden. The more Yang puzzles they clear, the more the young woman recovers her inner peace and moves from the realm of darkness into a bright one of blooming cherry blossoms.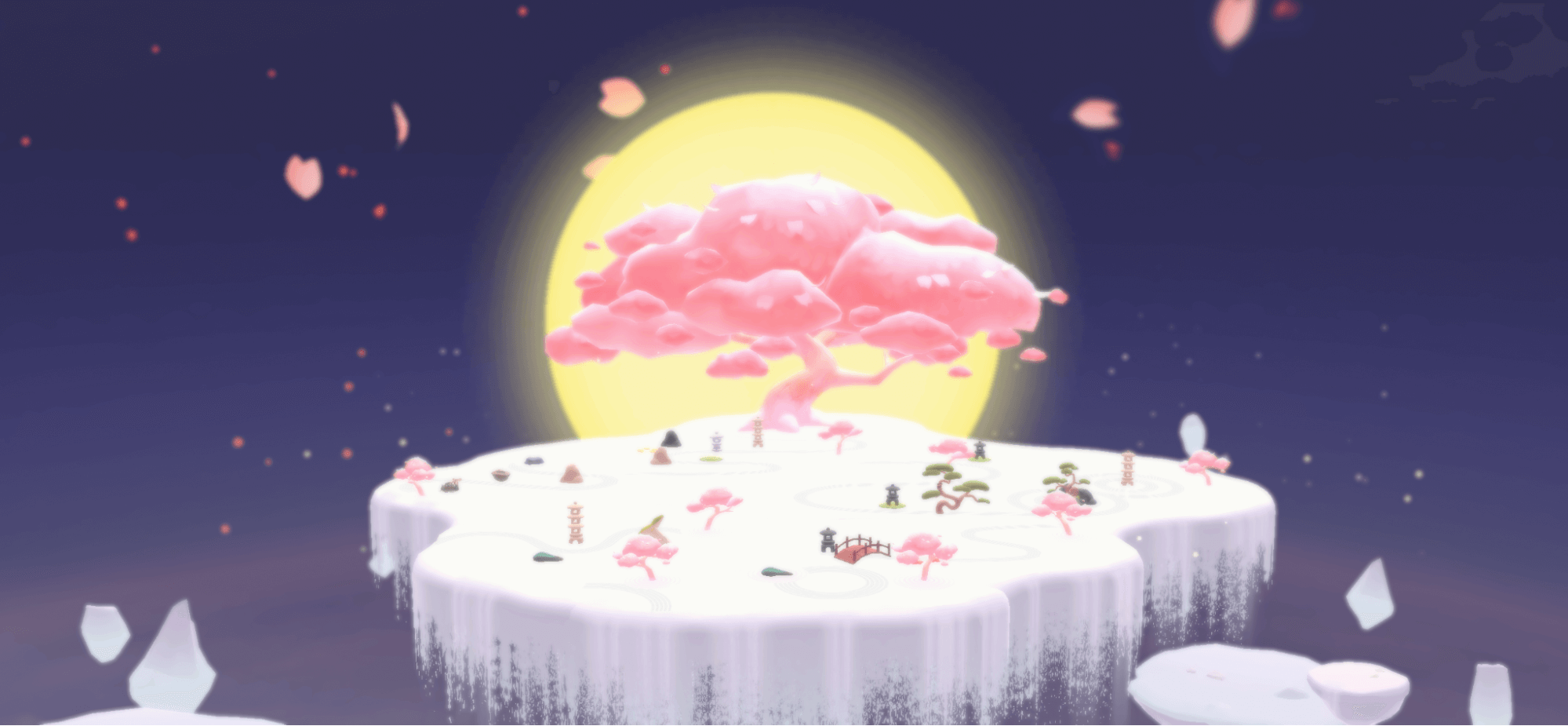 A message from Marie Kondo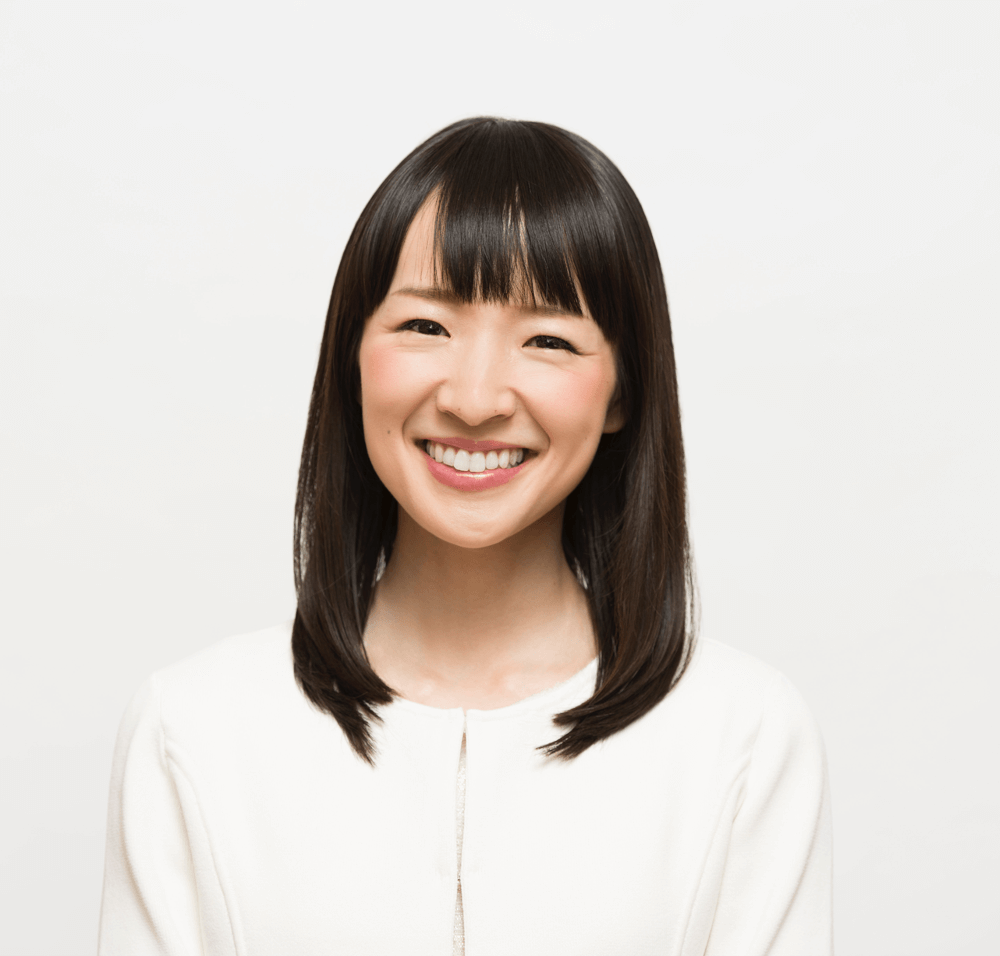 I hope you enjoy the game as much as I do! The adorable characters—especially the big fluffy Futon—and the colorful, visually stunning scenes draw me right into its magical world. My hope is that this game will give you a new, joyful way to experience the KonMari Method—and the life-changing magic that tidying can bring. Enjoy!
The KonMari website: https://konmari.com/
KonMari on Instagram: https://www.instagram.com/mariekondo/
A message from Genki Kawamura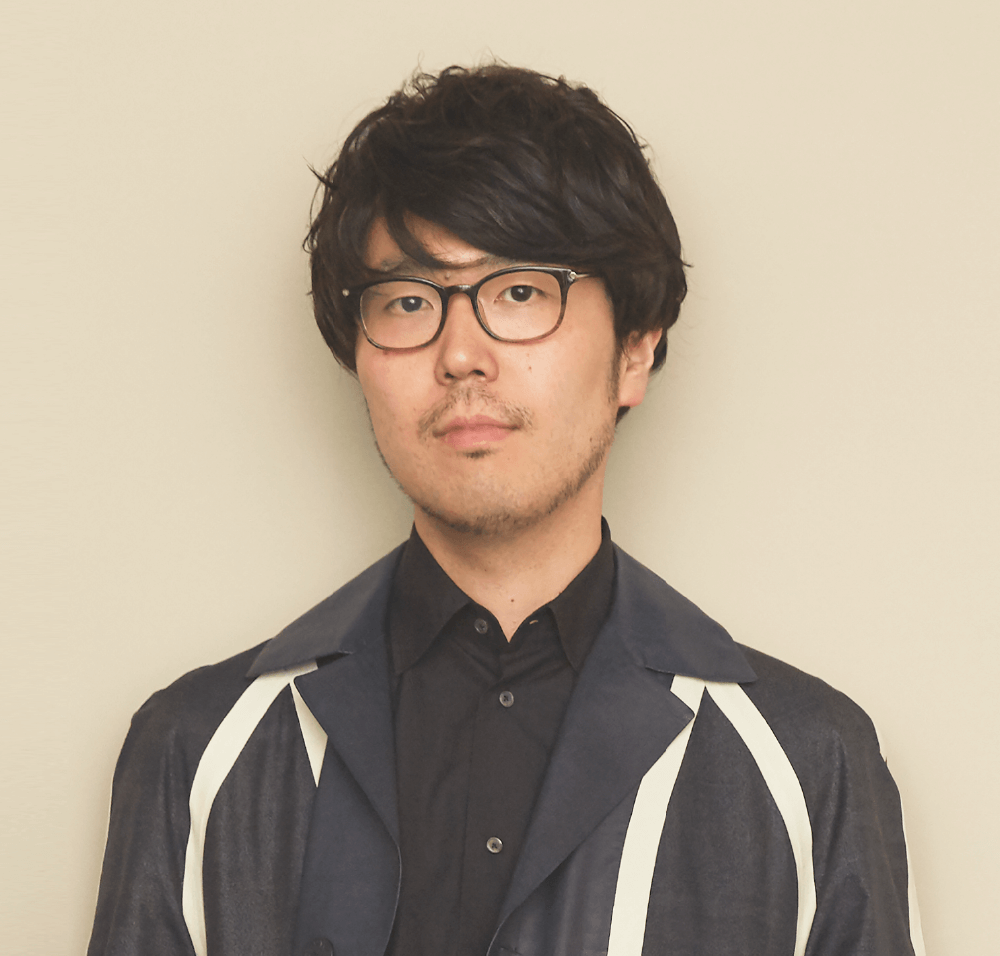 I've been co-authoring a novel whose titled means something like "rooms that tell you things" with Marie Kondo since last year. Serialized in Yomiuri Shimbun, a major Japanese daily, it is a tale of a woman, Miko, who can hear the stories things have to tell. Miko tidies up lots of people's rooms for them, applying her own philosophy of organizing things. This inspired my participation in the KonMari Spark Joy! game project.
I look forward to the simultaneous worldwide launch of this game with all its appealing characters and story as well as sense of fulfillment one gets from decluttering.
Game details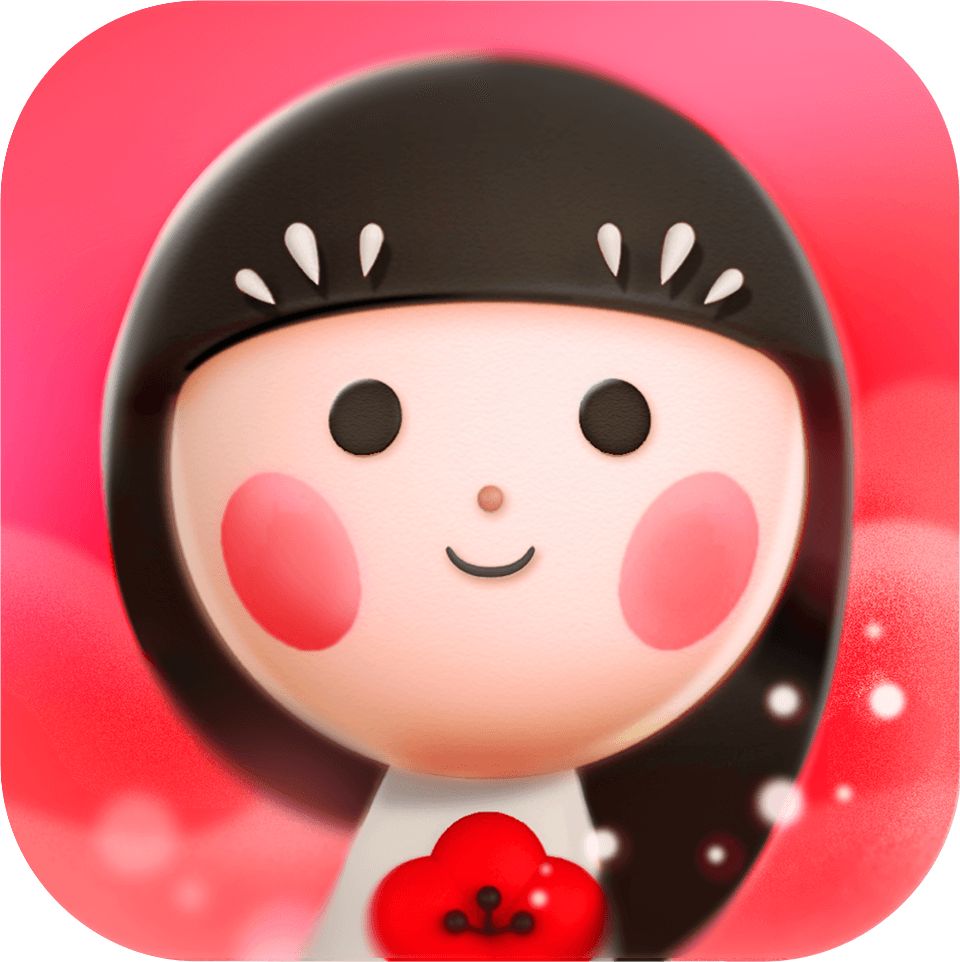 Name
KonMari Spark Joy!
Genre
Puzzle game
Launch date
September 2, 2021 (worldwide release)
Download sites
App Store, Google Play
App store
https://apps.apple.com/us/app/konmari-spark-joy/id1557213958
Google Play
https://play.google.com/store/apps/details?id=jp.sparkjoy.KonMari
Supported devices and minimum requirements
iOS
iPhone 6S, fifth generation iPad, iPad Pro, iPad mini 4, iPad Air 2 running iOS 11
Note:
・ Only official OS releases supported.
Android
Smartphones and tablets running Android 5.0, 2GB RAM, 1.8GHz CPU
Note:
・ May not run on newer versions of OS on some devices.
・ Only official OS releases supported.
Availability
Worldwide
Price
$3.99(USD)
Media: Please include the following copyright notice when using information or visuals provided in this release: ©︎KonMari Media Inc. ©︎Akatsuki Inc.