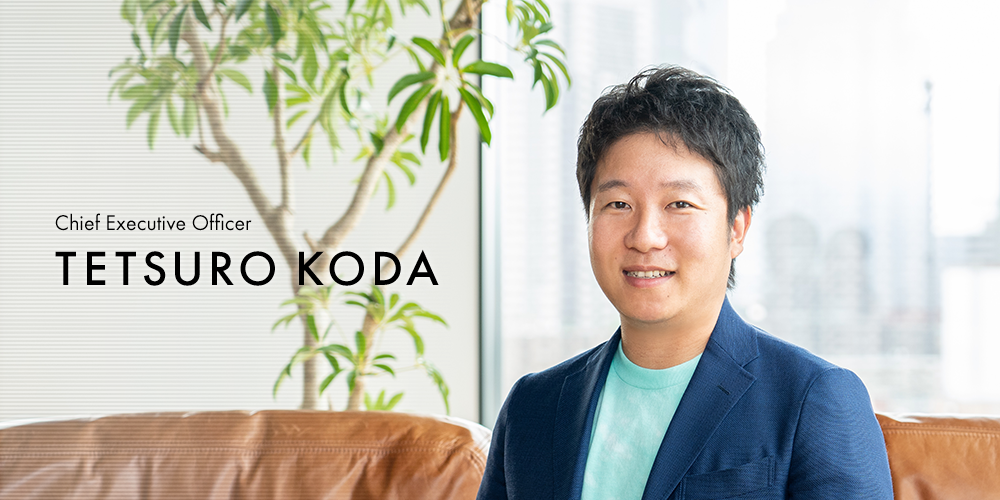 Akatsuki's 10th Anniversary
June 2020 marks the 10th anniversary of Akatsuki, a company that was started in 2010 in a small apartment room by Genki Shiota and myself. Back then, we established Akatsuki with the dream of creating a great company that can continuously change the world through its unique products and values across decades and even centuries. After initially becoming listed on the Mothers section of the Tokyo Stock Exchange in 2016, and its subsequent listed on the first section of the Tokyo Stock Exchange in 2017, and now listing on the prime market of the Tokyo Stock Exchange in 2022, Akatsuki has now grown to become an organization of more than 1,000 members across Tokyo, Fukuoka, and Taiwan.
At Akatsuki, we have always strived to deliver happiness to the world through the power of games, and I believe this ideology has brought the people of Akatsuki together to bring life into our products. With the additional support of our users, business partners, and shareholders, Akatsuki now shares joy and excitement across the globe through its games.
Transforming into an IP Creation Company with a focus on games
Over the course of 10 years, through trial and error, we have learned to develop games that accurately incorporate the worldview of each IP to create strong lasting connections with its fans. This competence is now our greatest asset and an essential element that has brought us success. Over the past few years, in addition to strengthening our mobile game development and operation capabilities, we have also gained experience in IP creation and growing them to media franchises. Going forward, we plan to continue our global expansion, not only through the gaming business, but also through IP-related businesses.
Akatsuki Taiwan Inc., established in 2014, now plays a key role in Akatsuki's global expansion as it serves as Akatsuki's global distribution center for games. Furthermore, Akatsuki possesses local networks gained through its investments in overseas tech companies, especially in the U.S. and Indian markets. By utilizing these global networks, I am confident that Akatsuki will break through in the global market as an IP creation company with a focus on games.
Best Businesses Are Made by the Best Organizations
Akatsuki's management structure will consist of its Executive Leadership Team (ELT), the team that is in charge of flexible planning and execution of high-priority business areas, and its Board of Directors. Together, the ELT and the Board of Directors will coordinate their efforts and be responsible for maximizing Akatsuki's corporate values and fostering its long-term growth. In addition, through the appropriate delegation of authorities, our business units and project teams function autonomously and operate cohesively in an agile and efficient manner.
"Growth and Connection" has always been an important philosophy at Akatsuki. By valuing human instincts and emotions as our core drivers, we promote inspirational ideas, create a working environment in which our people find happiness, and continue to grow successfully as an organization.
Entertain the world. Resonate with creators. — Pursuing this mission is how Akatsuki will help make the world a better place.
July 2020
Co-founder and CEO of Akatsuki Inc Tetsuro Koda