Tokyo, September 30, 2021—Akatsuki Inc. and Tokorozawa, Saitama-based Tookyo Games, LLC ("Tookyo Games") announced today that they will release animated content resulting from their Tribe Nine joint intellectual property (IP) development project for broadcast and streaming in January 2022. An action 3D role-playing game (PRG) is also in development. In conjunction with the announcement, the companies also launched a project website to give fans a taste of the Tribe Nine worldview by getting to know the characters and watching videos about the project and the latest trailer for the upcoming anime.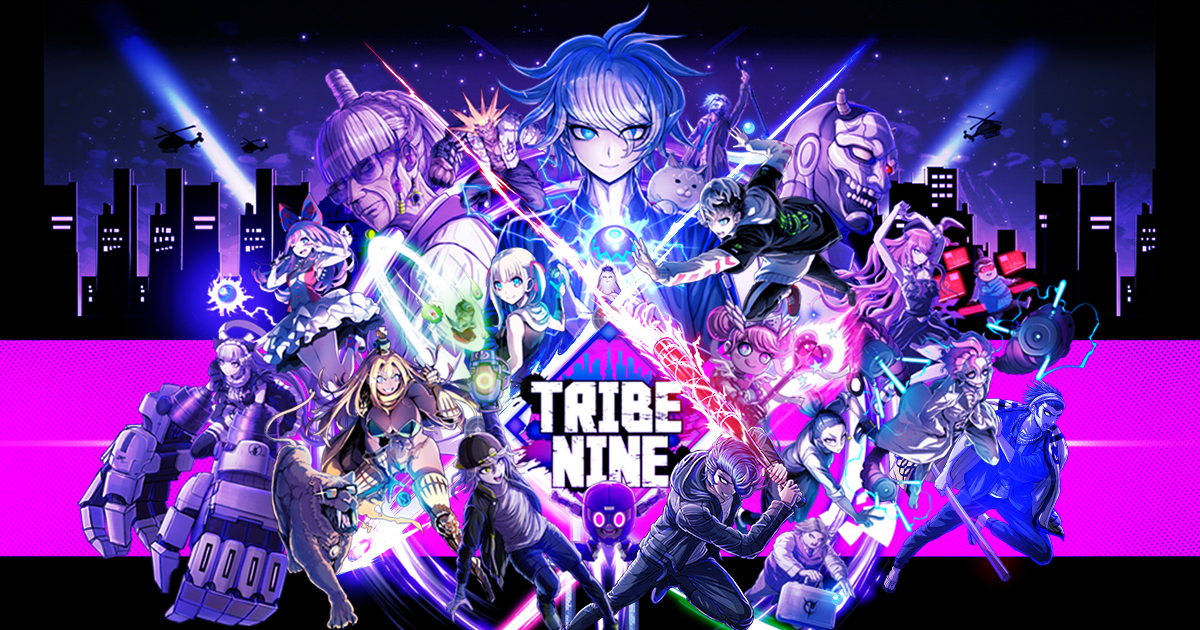 About the Tribe Nine project
Tribe Nine is a collaborative IP development project between Akatsuki and Tookyo Games. Its story is set in a fictional depiction of Tokyo's central 23 cities. Its worldview envisions rival groups of "outlaws," one in each city, playing extreme baseball (XB) to settle their battles for prestige and influence.
Akatsuki has a solid record of producing best-selling smartphone games leveraging popular IP. Tribe Nine is based on the Danganronpa video game franchise developed by a team of creators led by Tookyo Games' Kazutaka Kodaka. Tribe Nine's battle-action stories play out between rival "tribes" of colorful "outlaw" personalities who fight each other against the backdrop of a fictionized Tokyo. Going forward, the project's quality 3D graphics will be deployed to extend the Tribe Nine franchise across games, animated content, webtoons, and other modes of delivery. For more information and the latest news, visit one of the following Tribe Nine sites on the web.
Tribe Nine Website: https://tribenine.tokyo
Tribe Nine on Twitter: https://twitter.com/tribenine_tokyo
Tribe Nine YouTube Channel: https://www.youtube.com/channel/UC7dm7tKQTtQ0sCcjw1JzOrw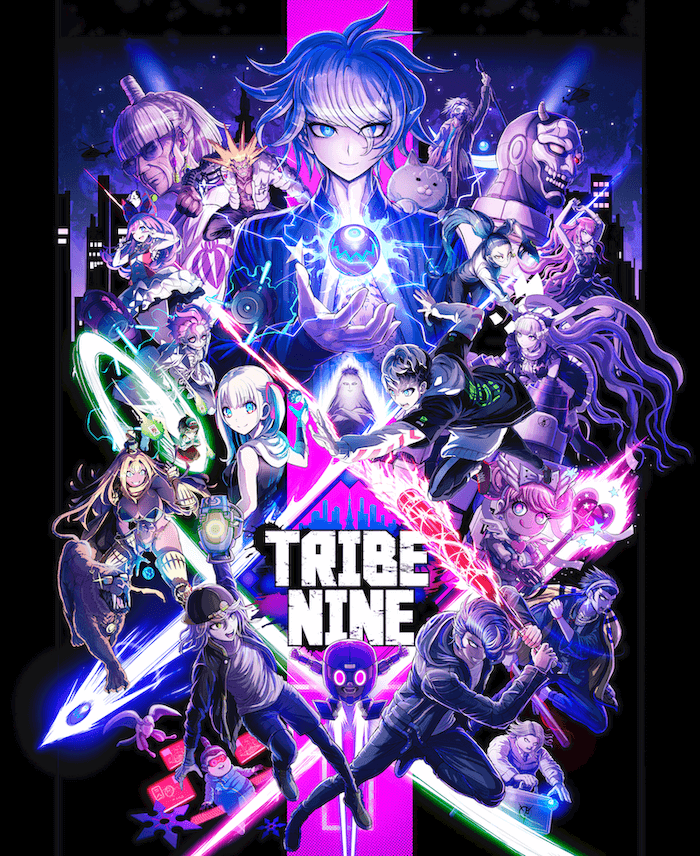 The key project visual unveiled today,
specially created by Tookyo Games' Rui Komatsuzaki and Shimadoriru
The Tribe Nine worldview
Tribe Nine is set in the land of Neo-Tokyo, where 23 groups of "outlaw" groups called tribes have formed, one in each of Neo-Tokyo's 23 cities. Rivalries between the tribes have escalated to a point that the Neo-Tokyo government enacts an XB Law forces the tribes to engage in battle by playing extreme baseball (XB). The tribes' youthful members come to stake their pride on this extreme form of baseball as they fight to uphold their reputations and wield influence.
The stage
A map of Neo-Tokyo and the 23 tribes' territories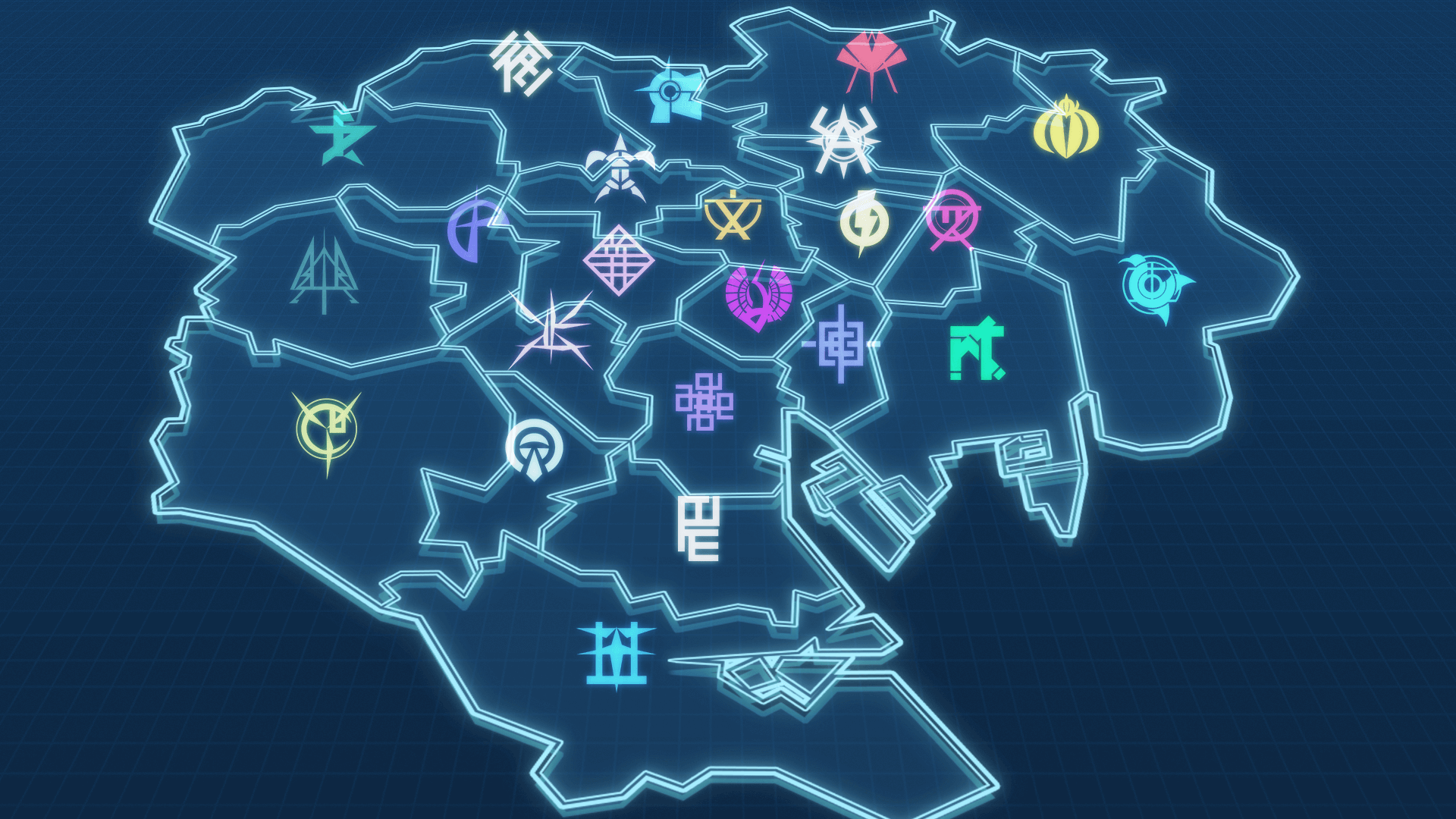 Minato City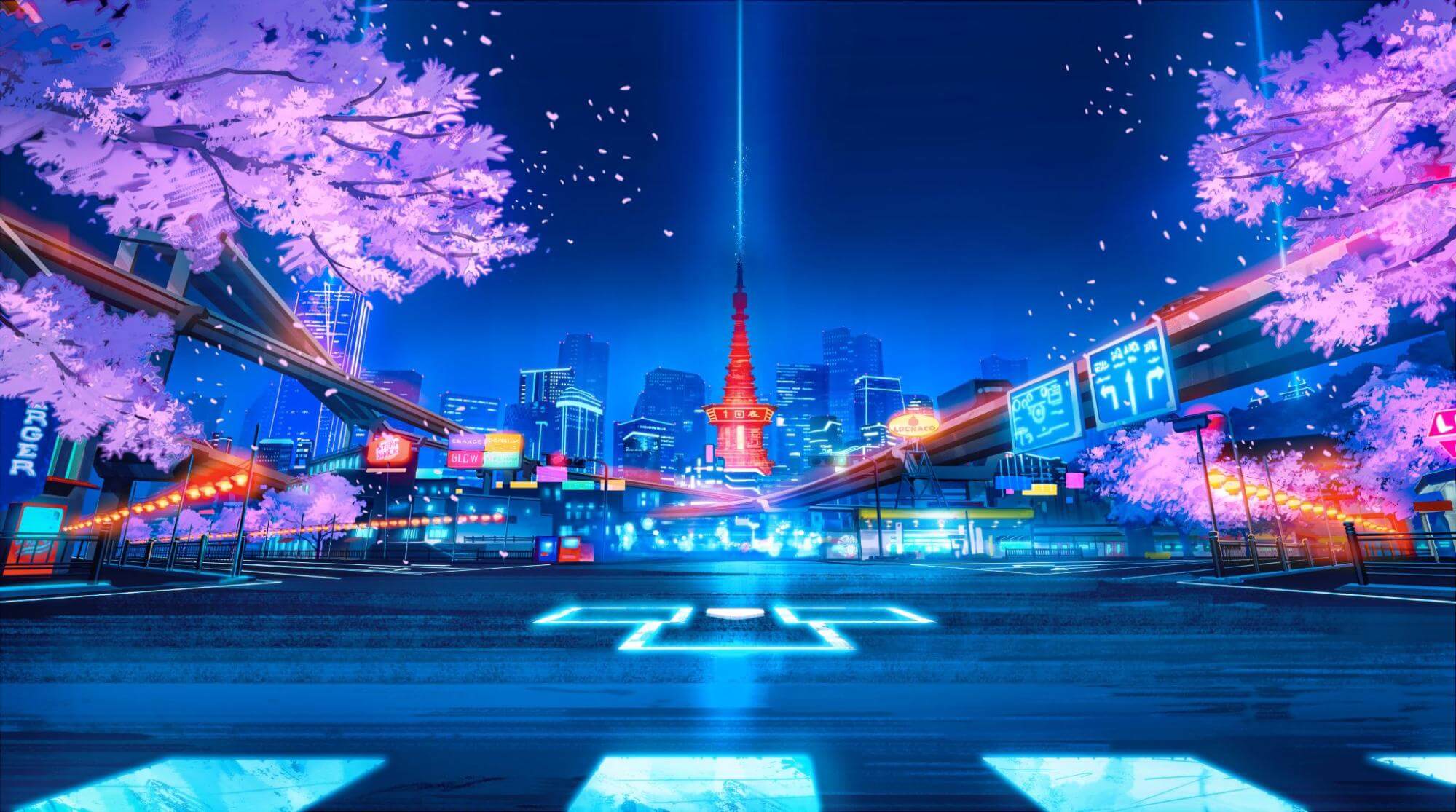 The tribes
Disaffected youth join because the tribes take away their feelings of social rejections and give them a feeling of belonging.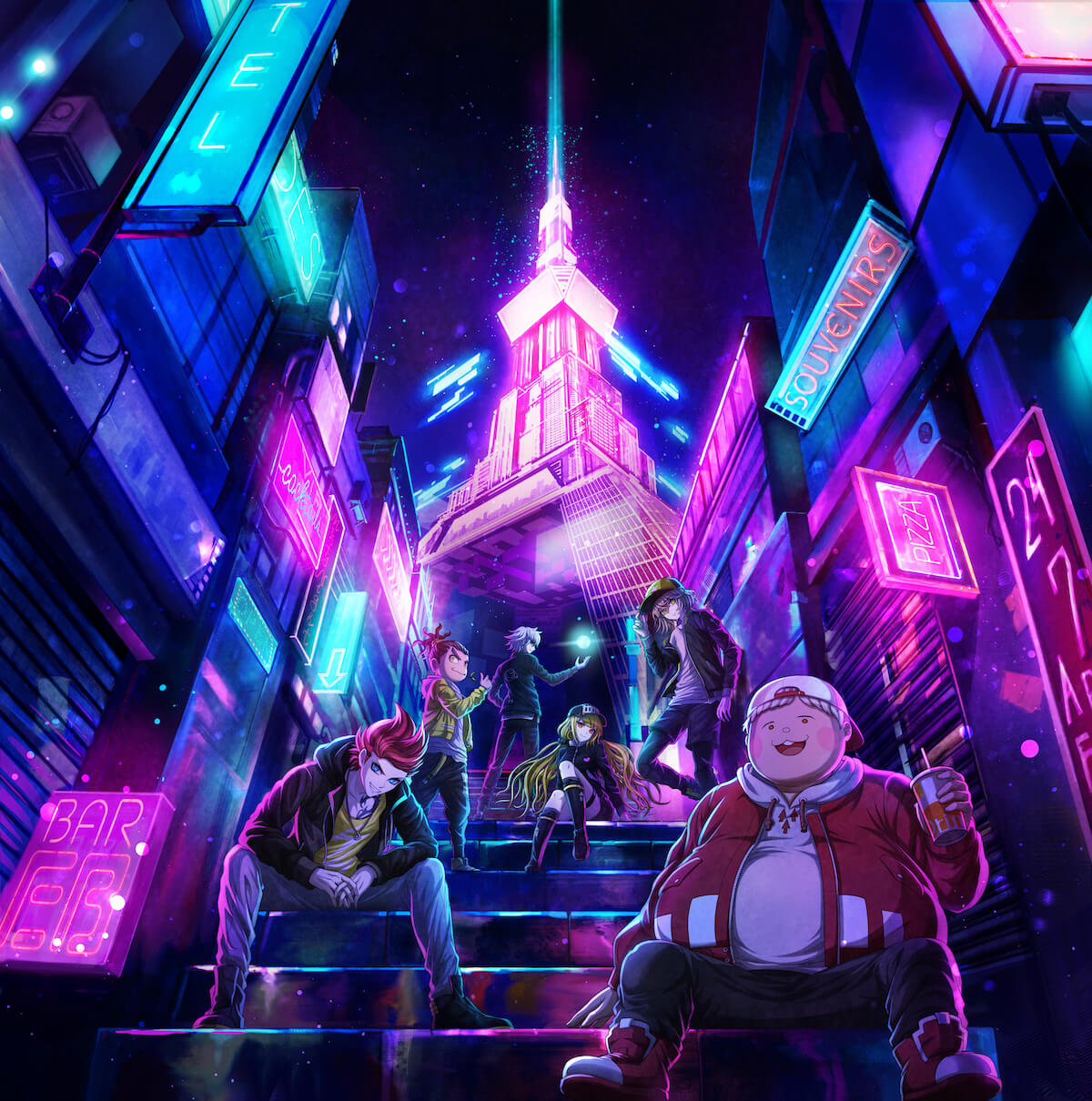 There's a tribe in each of Neo-Tokyo's 23 cities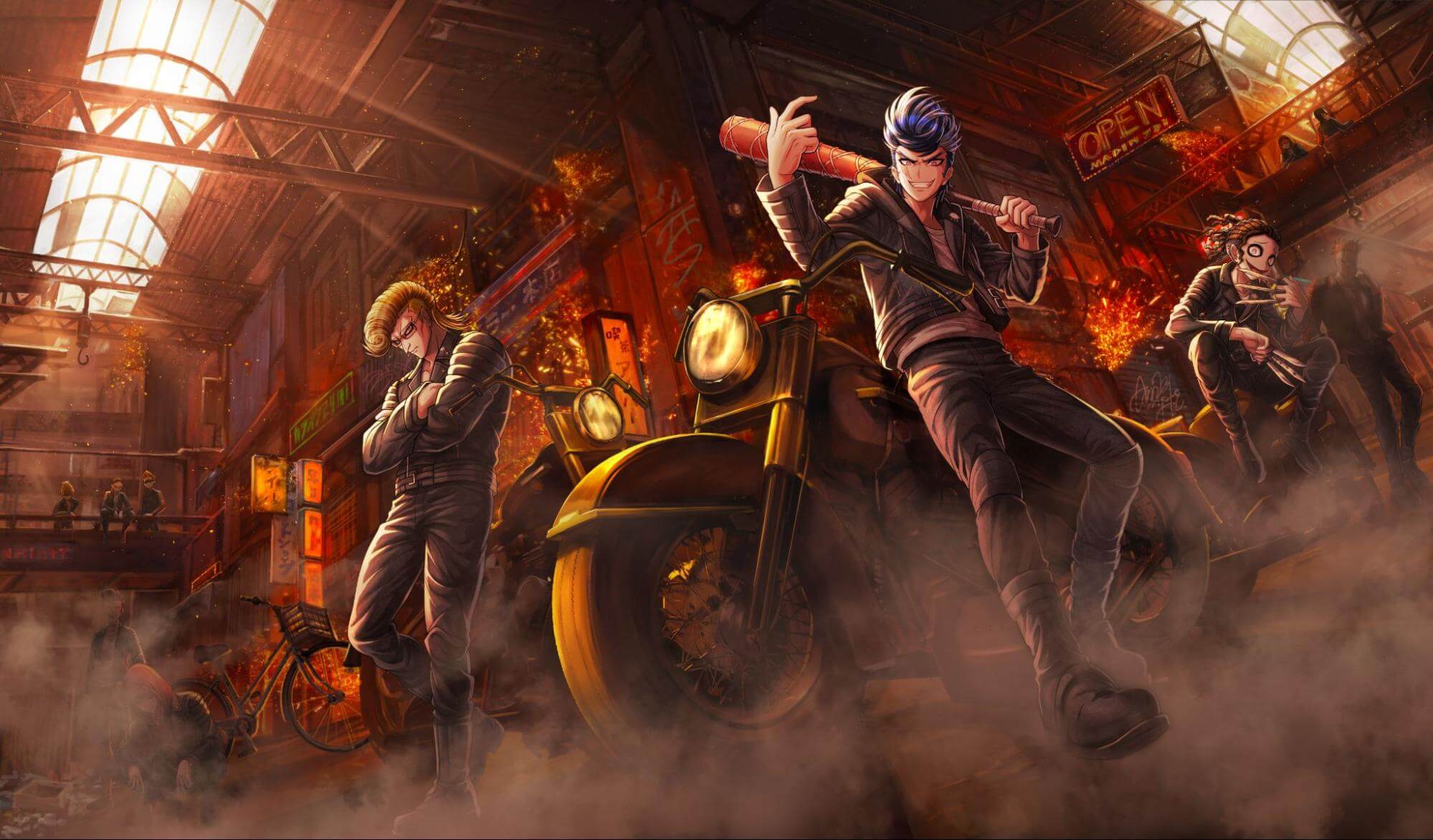 Extreme Baseball (XB)
XB is a means for the tribes to battle each other. Losers have to submit to winners.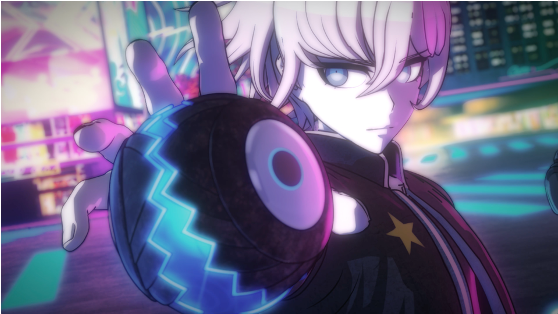 The whole city is the baseball field. The battles they have to participate in when they reach a base is what attracts them to the game.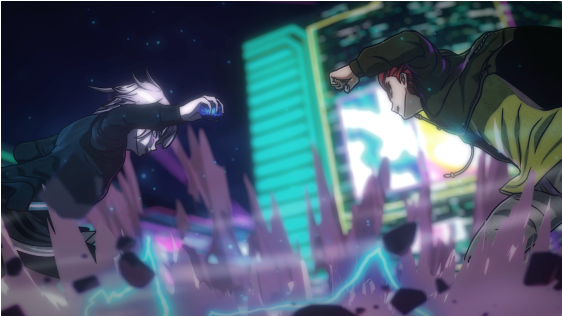 A promo video for the Tribe Nine project
Some of the Characters
The characters and voice actors
Shun Kamiya (Akira Ishida)
Shun founded and leads the Minato Tribe, and he's the reason why it's considered the toughest in Neo-Tokyo. He's also one of the few capable of wielding the beambat. Not only is he an all-rounder who can pitch and hit, he's unbeatable with his fists too.
Concept illustration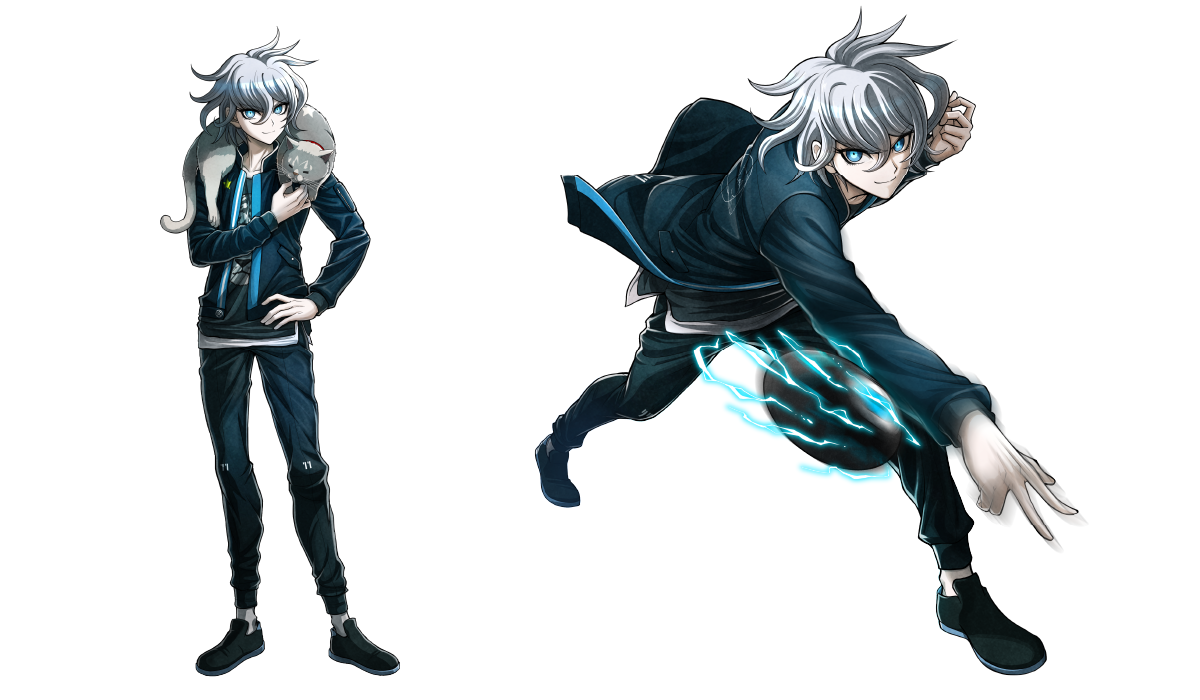 Anime design sketches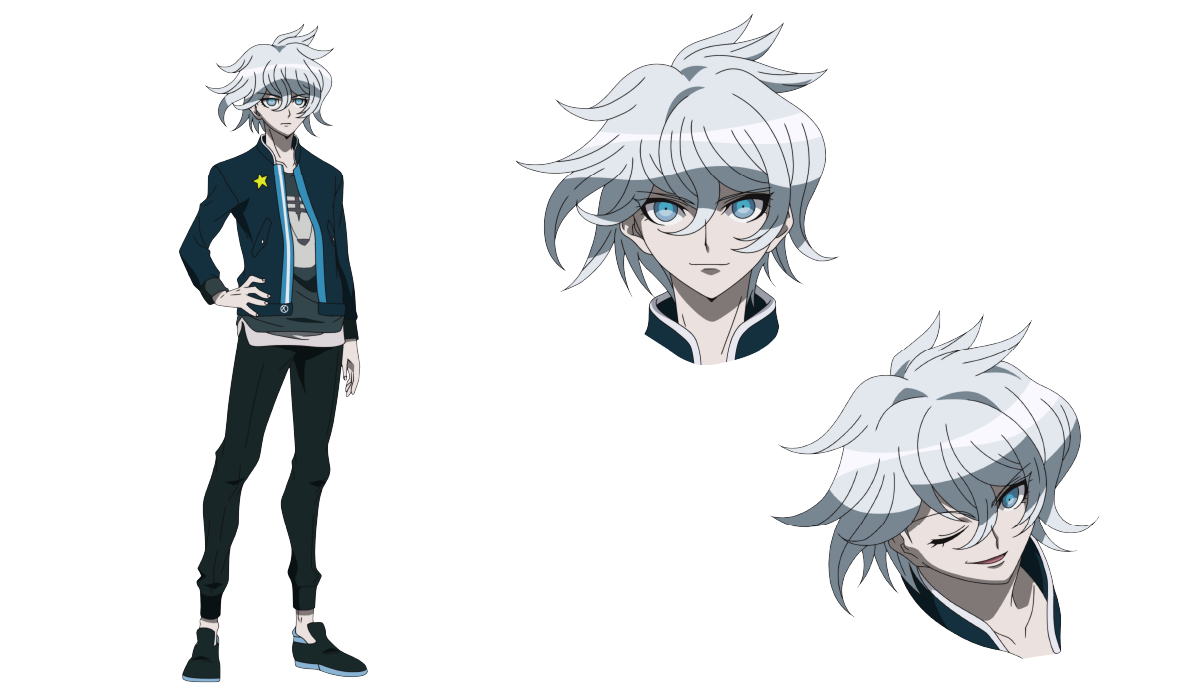 Haru Shirogane (Shun Horie)
Haru Shirogane, a timid boy who is constantly bullied. Though fettered by thoughts of inadequacy, he has excellent eyesight and quick reflexes, weapons that Kamiya pick up on and decides to leverage, inviting Haru to join his Minato Tribe.
Concept illustration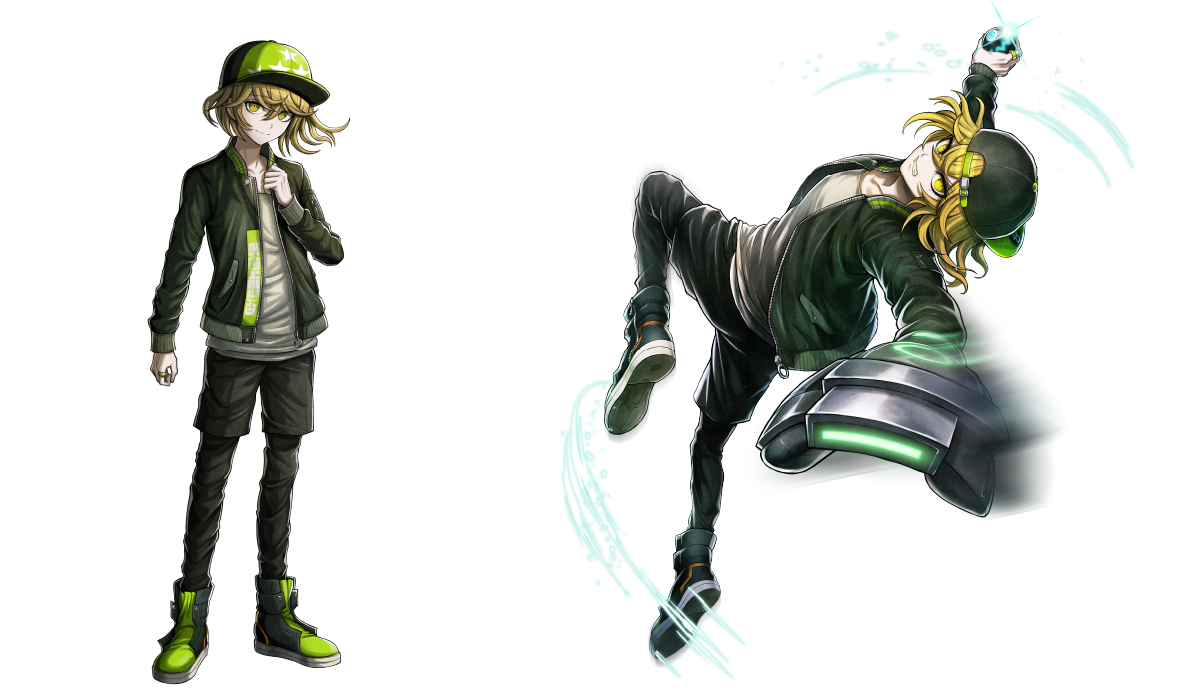 Anime design sketches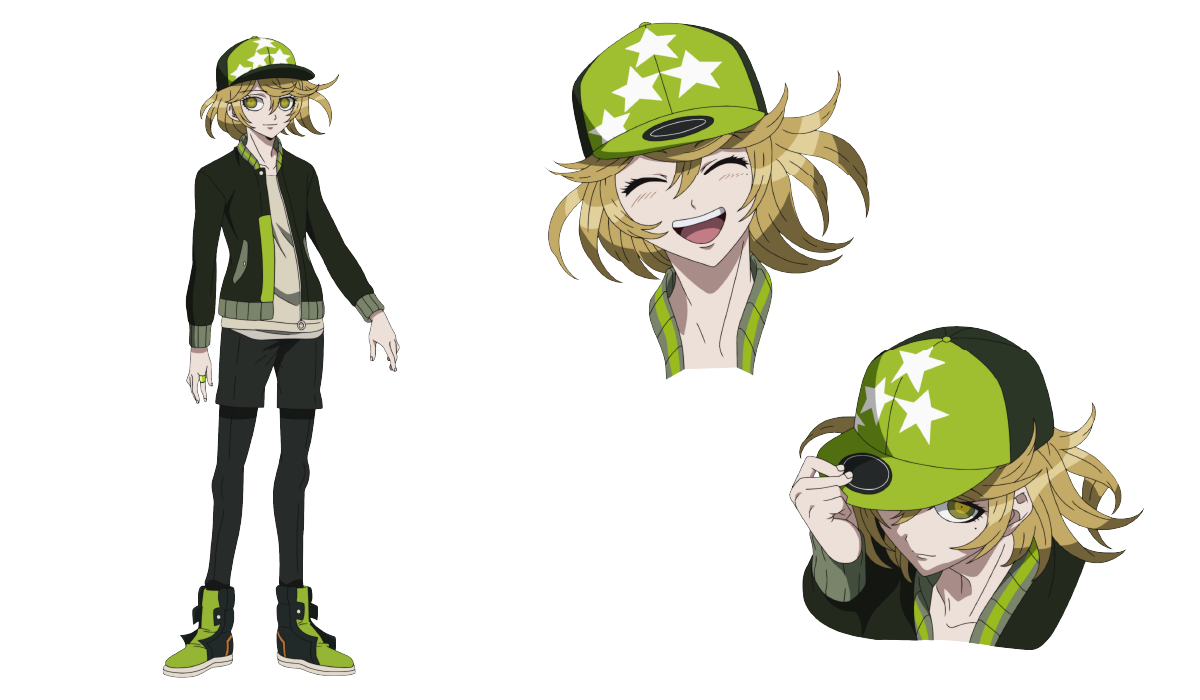 Taiga (Chiharu Sawashiro)
"Shun Kamiya's the strongest, and someday I'm going to best him!" A hot-blooded dude whose ambitions move him to cross the sea to Neo-Tokyo, he joins the Minato Tribe together with Haru.
Concept illustration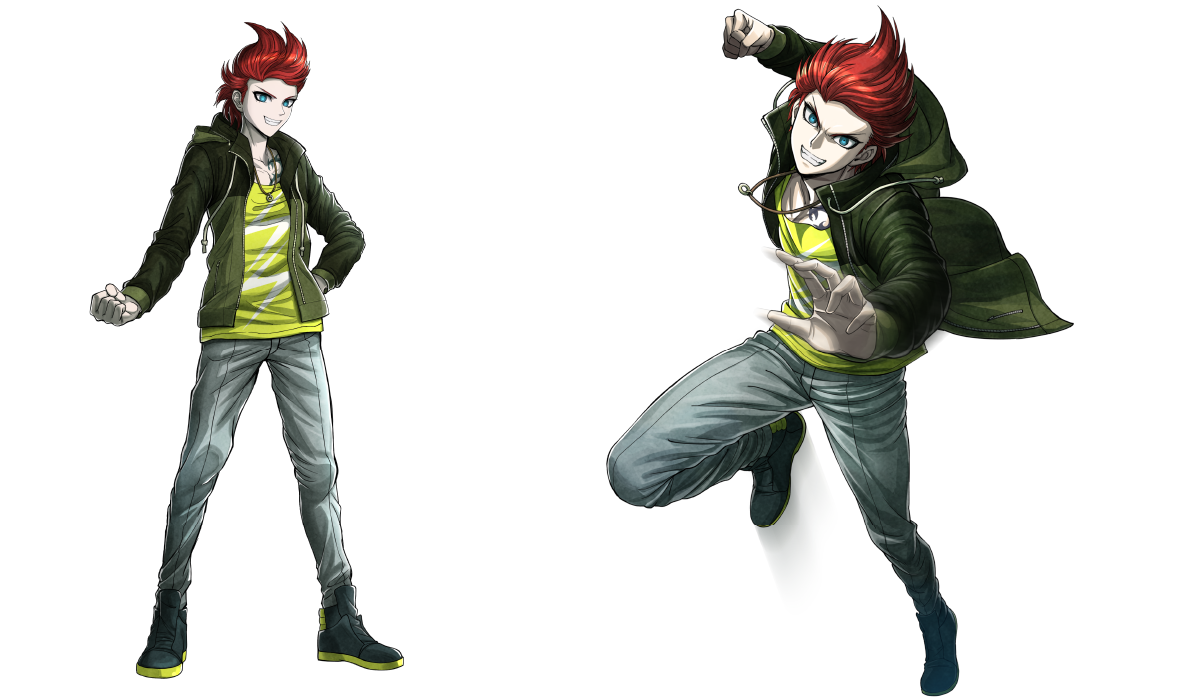 Anime design sketches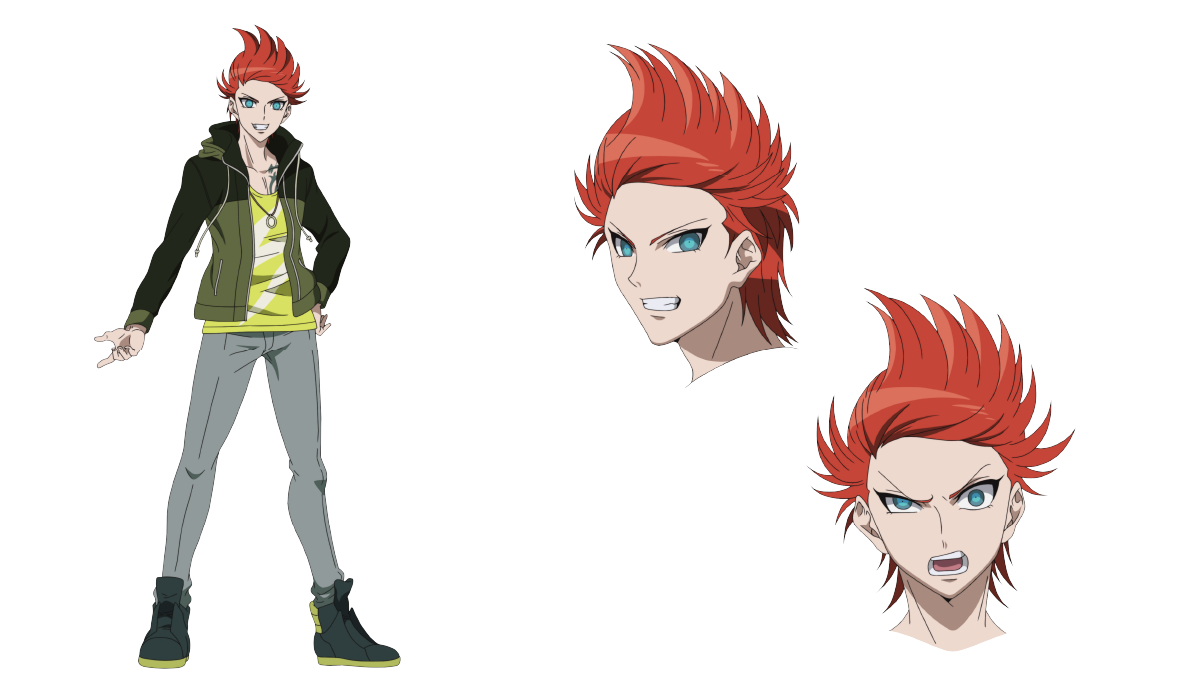 Saori Arisugawa (Mai Fuchigami)
Saori is subleader of the Minato Tribe. Though she cuts a dainty, a delicate figure, she's the most competent catcher on her team and the only one who can catch Shun's super-fastballs. Saori also plays the level-headed one to leader Shun's the free-spirited nature, the one who keeps the team's oddball loners from running amok.
Concept illustration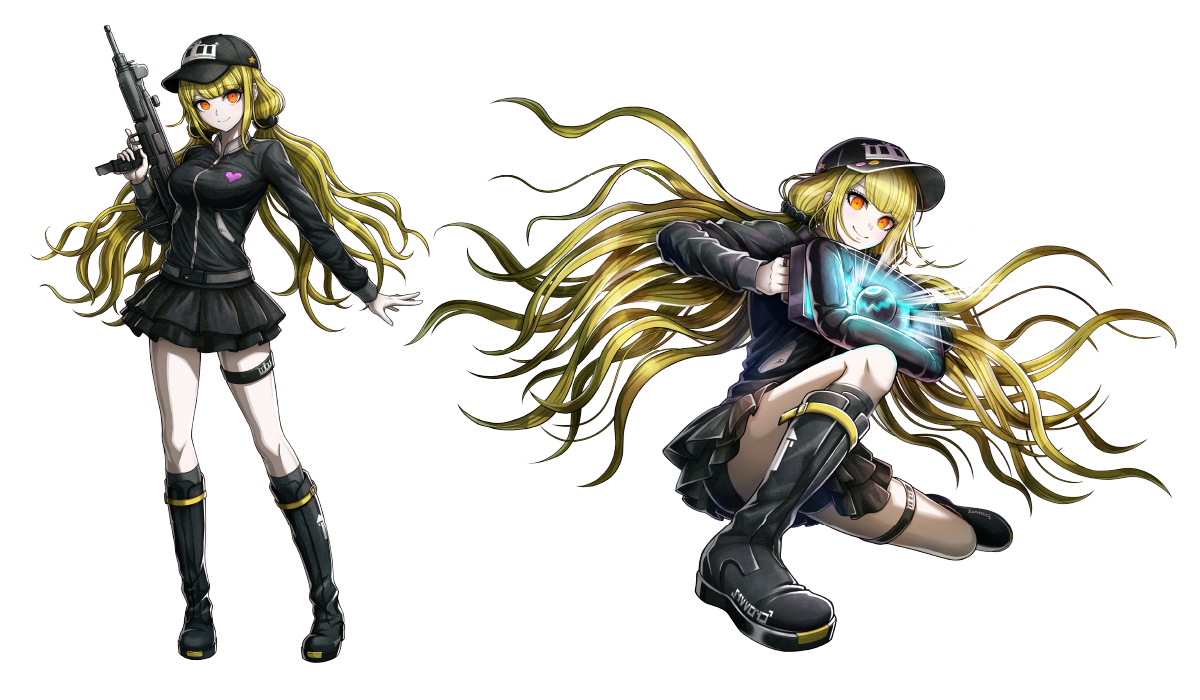 Anime design sketches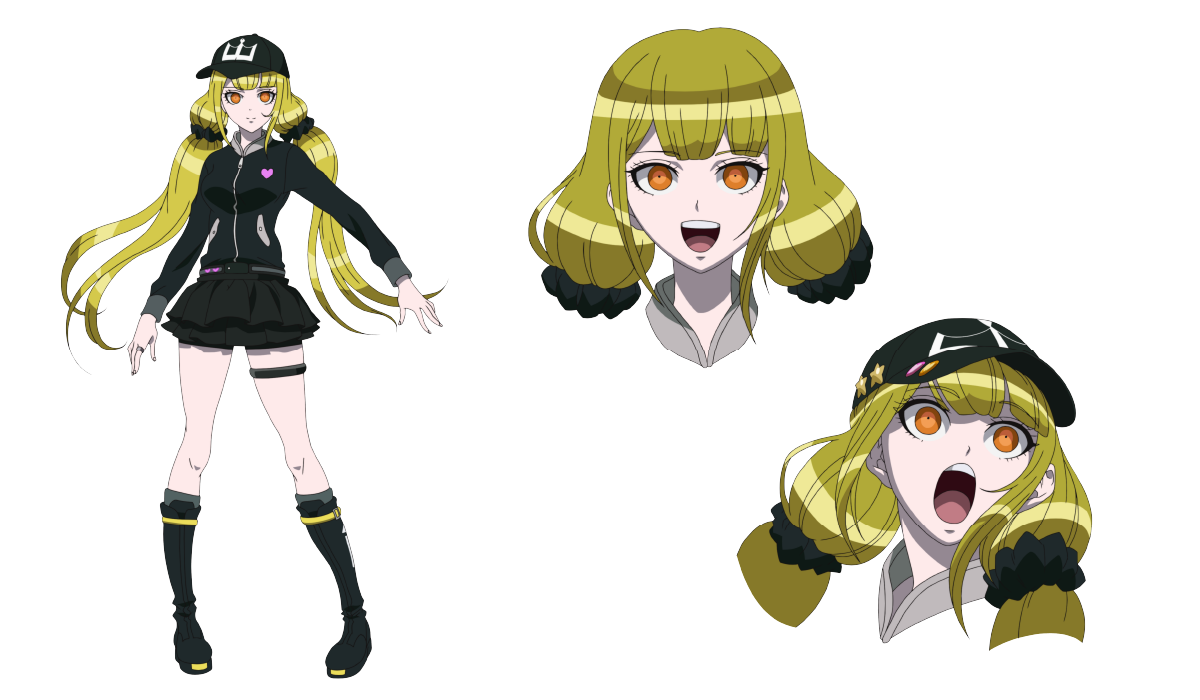 Santaro Mita (Mutsumi Tamura)
Santaro thinks of himself as the ace of the team, but he's really just a relief pitcher. A firebrand with a dirty mind and a foul mouth, he's always getting into trouble with Saori, but it doesn't look like he's about to clean up his act.
Concept illustration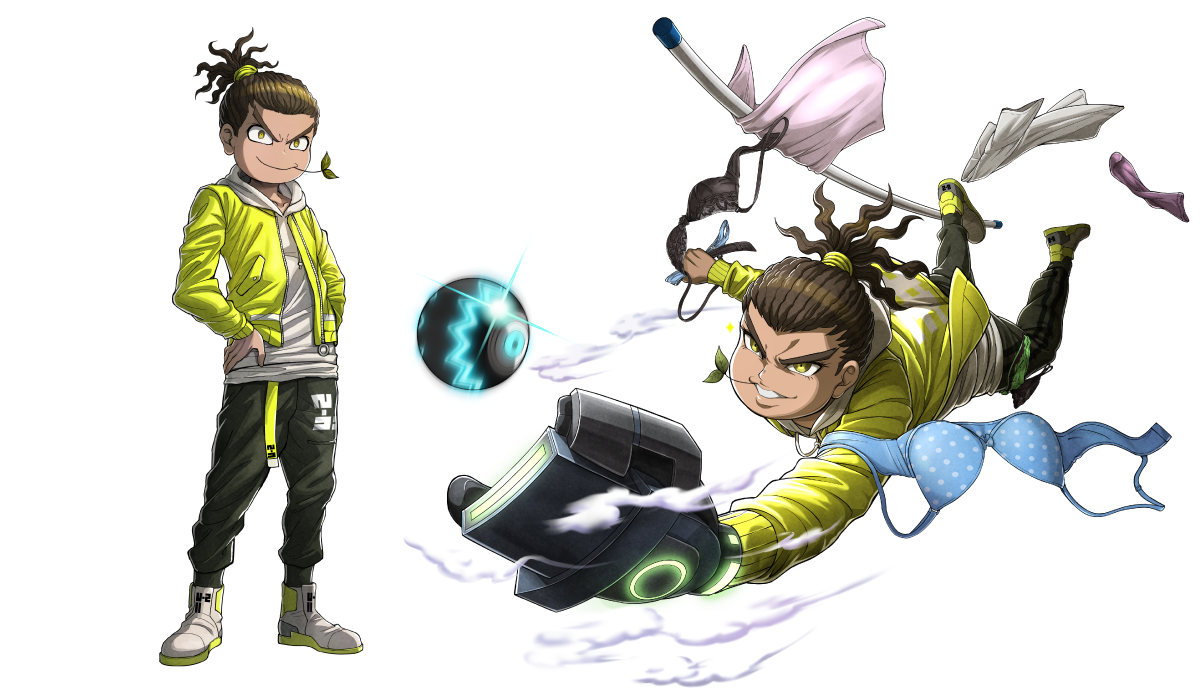 Anime design sketches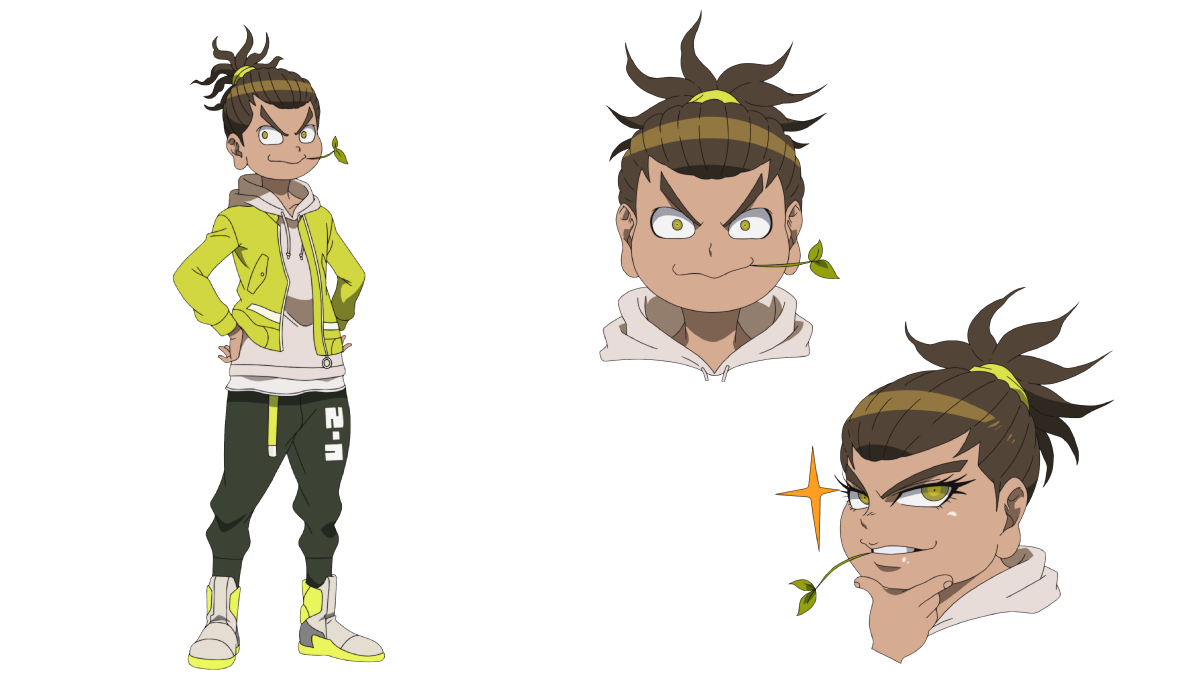 Manami Daimon (Fukushi Ochiai)
Always supporting his teammates with his laidback personality and great cooking, Manami's usually mild tempered, but there's no stopping him once he loses his temper.
Concept illustration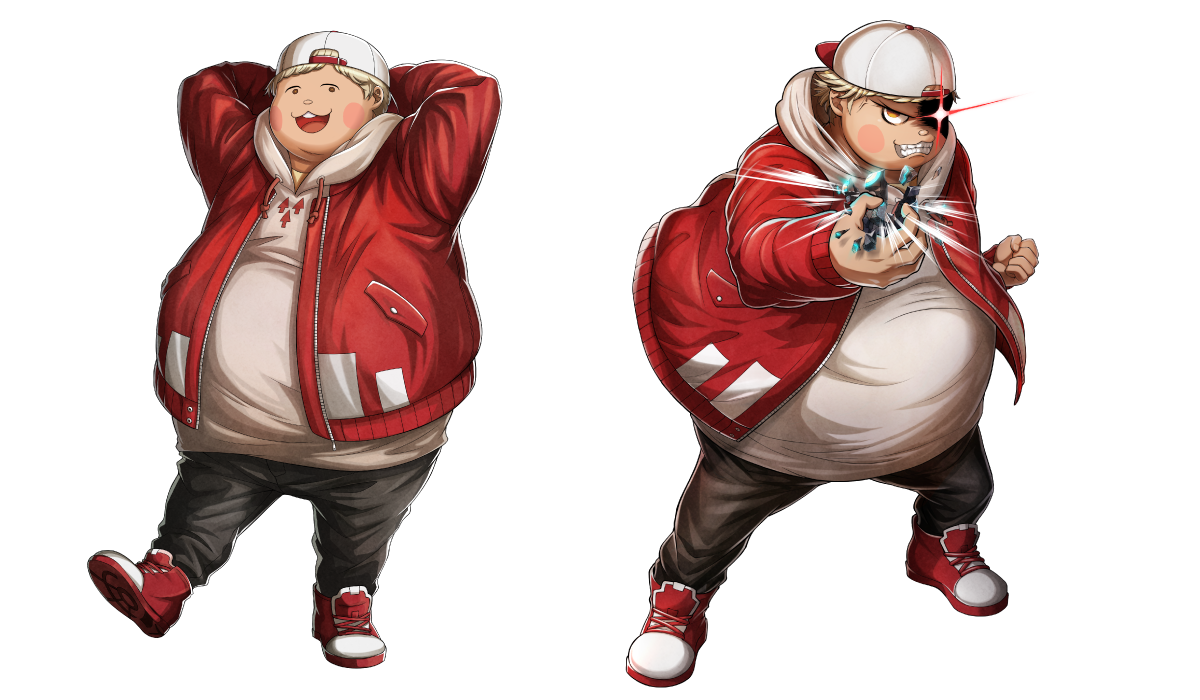 Anime design sketches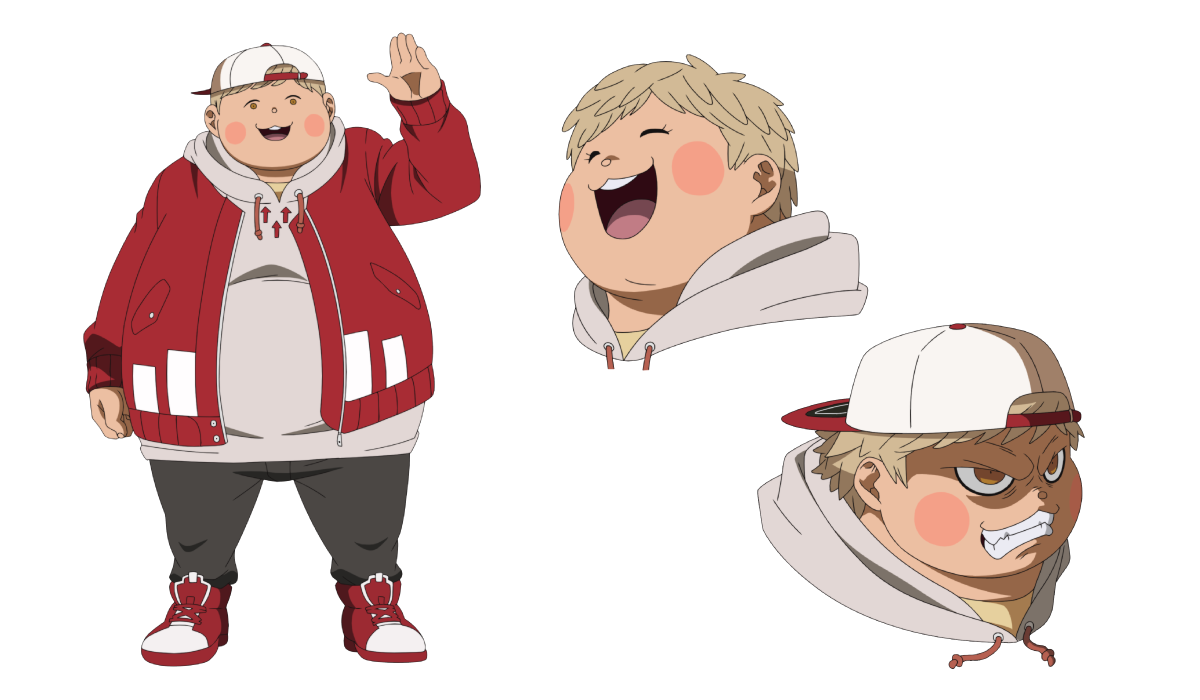 Kazuki Aoyama (Shoya Chiba)
An enigmatic personality who suddenly appears out of nowhere and demands to be let on the Minato Tribe team. His left arm is in bandages, and it looks like he won't be much use on the field, but for some reason he knows a lot about the XB gameplay and the beambat. Sharp-witted, he leads the Minato Tribe to victory.
Concept illustration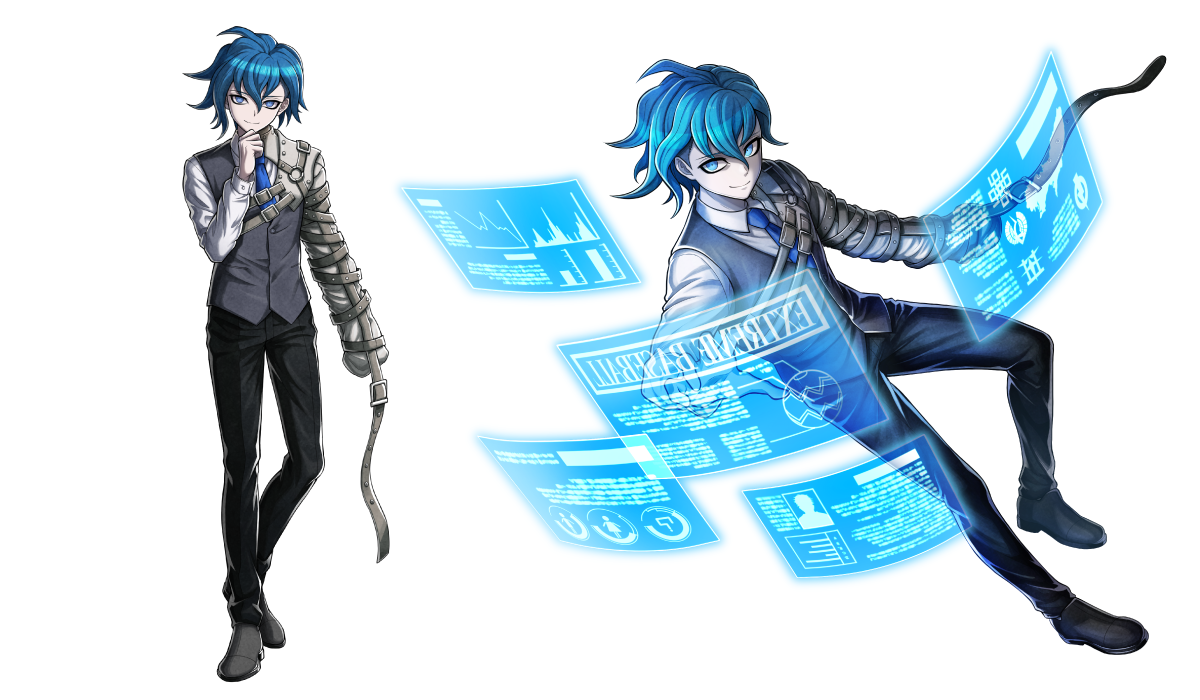 Anime design sketches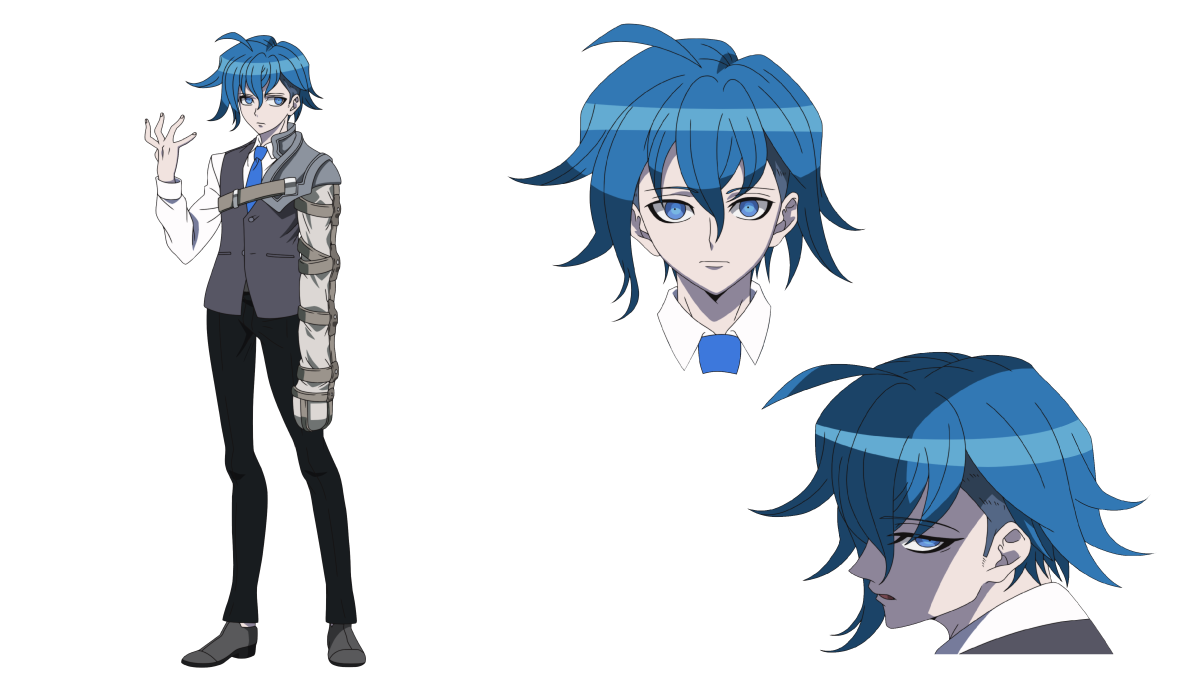 Tenshin Otori (Hiroshi Naka)
Tenshin is the king of Neo-Tokyo. XB-obsessed, he started grooming his successor, Ojiro, at a very young age so he'll become the best XB player around. More than all else, he wants to prove the power of the royal Otori family by defeating all the tribes at XB.
Concept illustration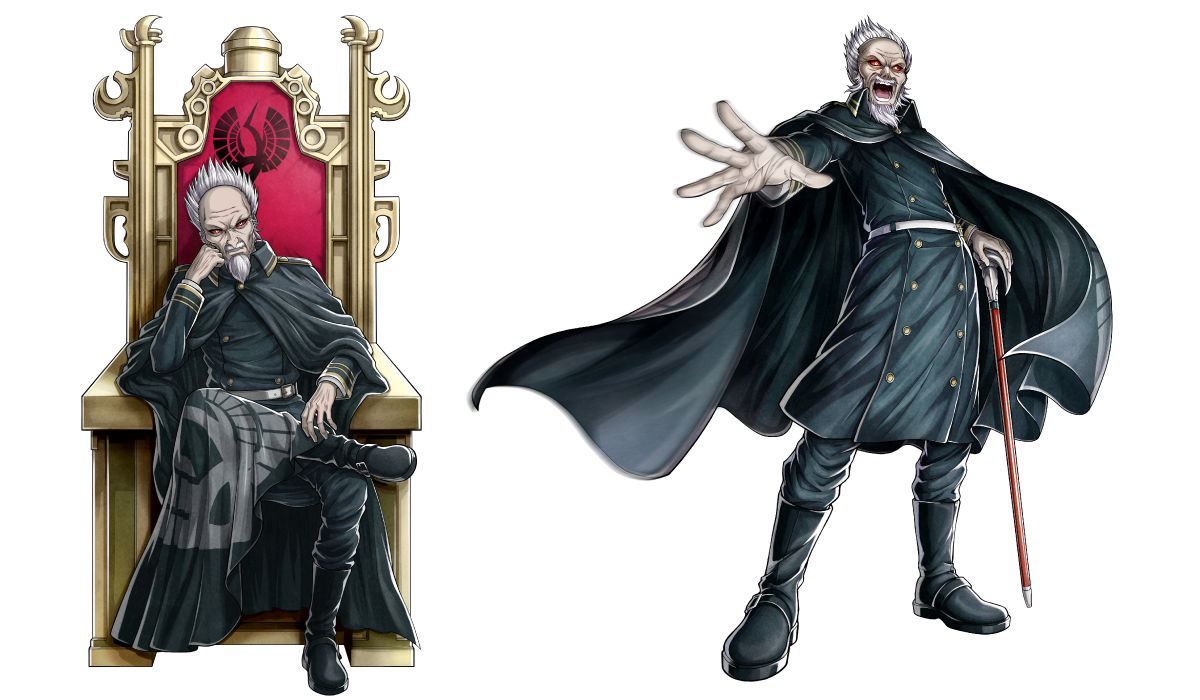 Anime design sketches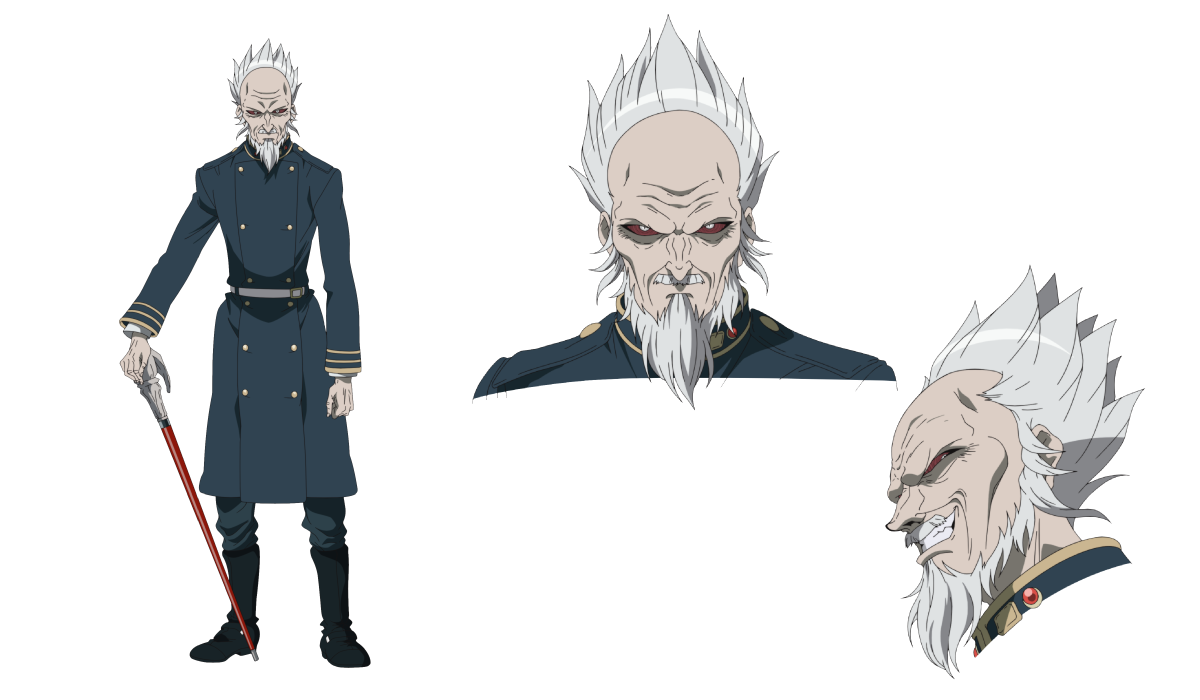 Ojiro Otori (Jun'ichi Suwabe)
Ojiro is the son of the king of Neo-Tokyo and successor to the throne. Also leader of the Chiyoda Tribe, he's been trained since childhood to become the best XB player around.
Concept illustration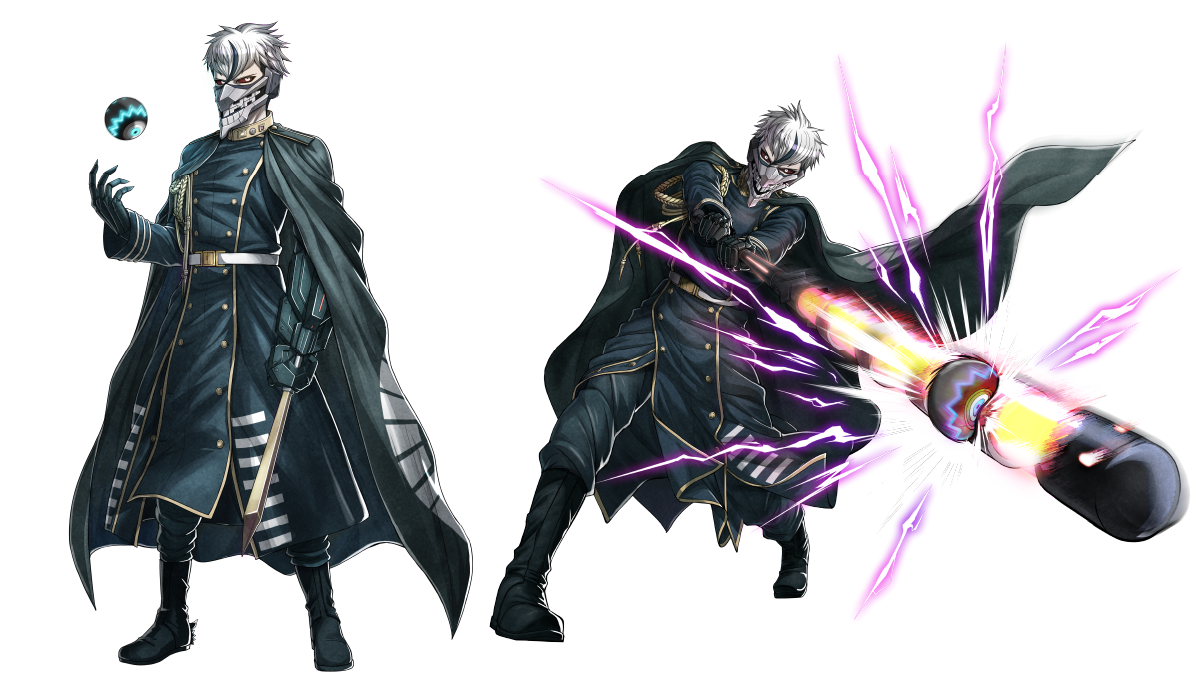 Anime design sketches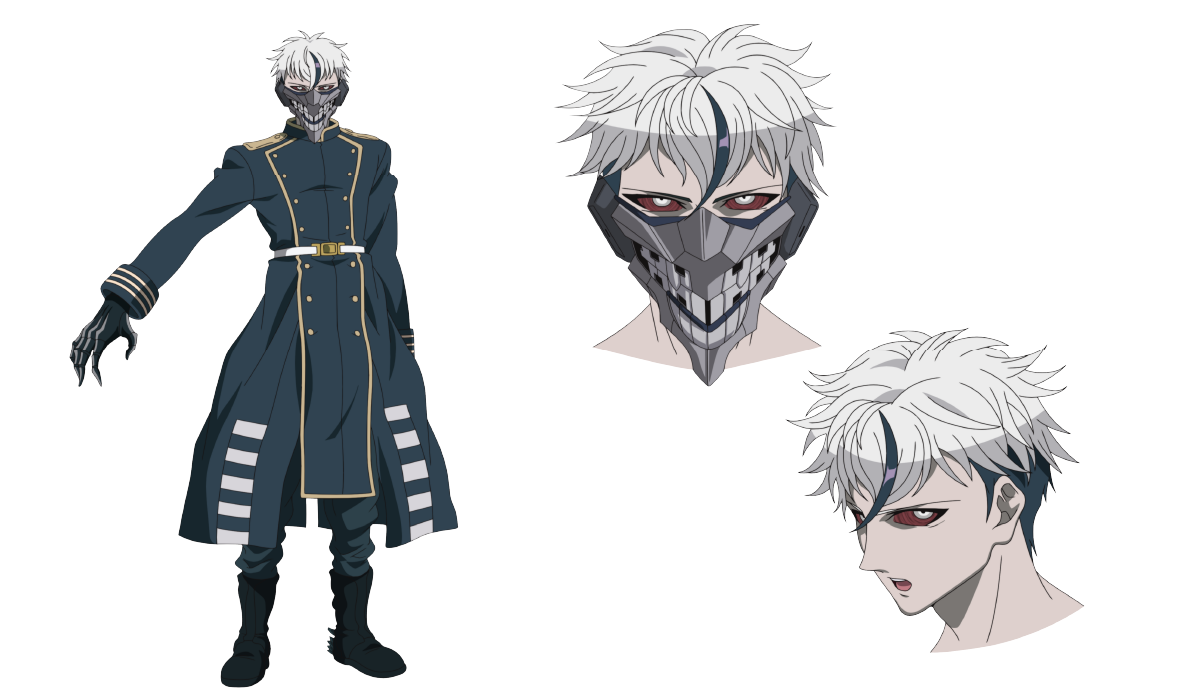 Yui Kamiki (Mikako Komatsu)
Yui is Tenshin's secretary. On the surface she's the quiet and demure, but if it's for the Otori family, she can be cold and calculating and willing to do just about anything.
Concept illustration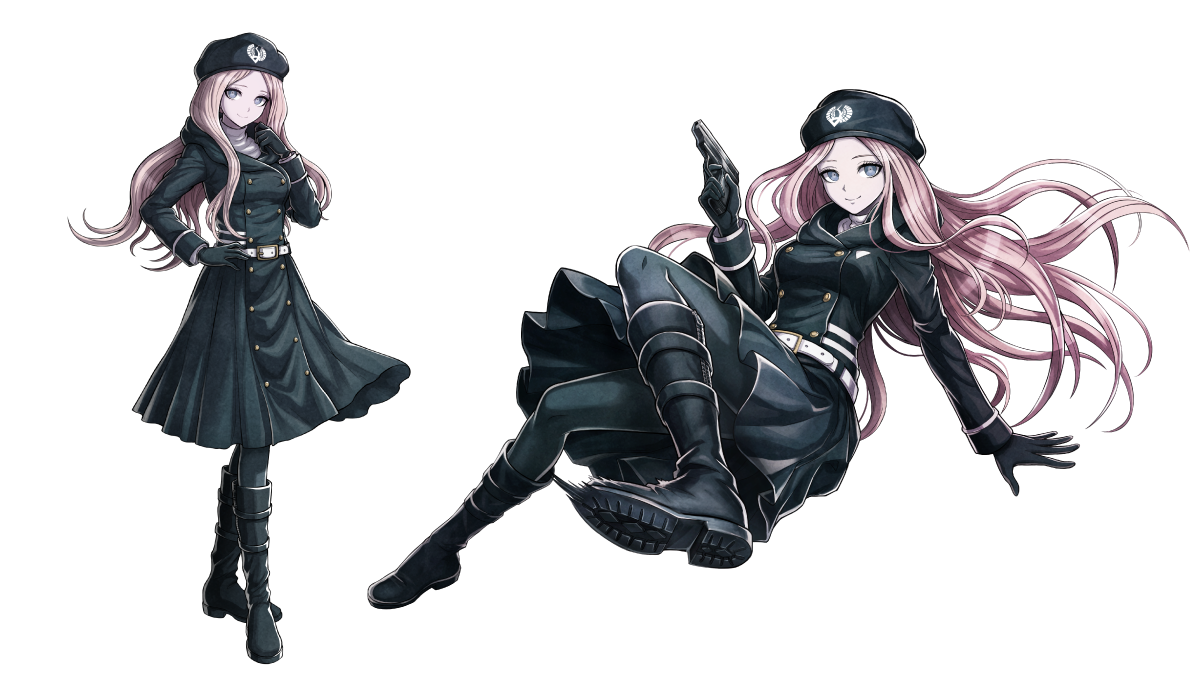 Anime design sketches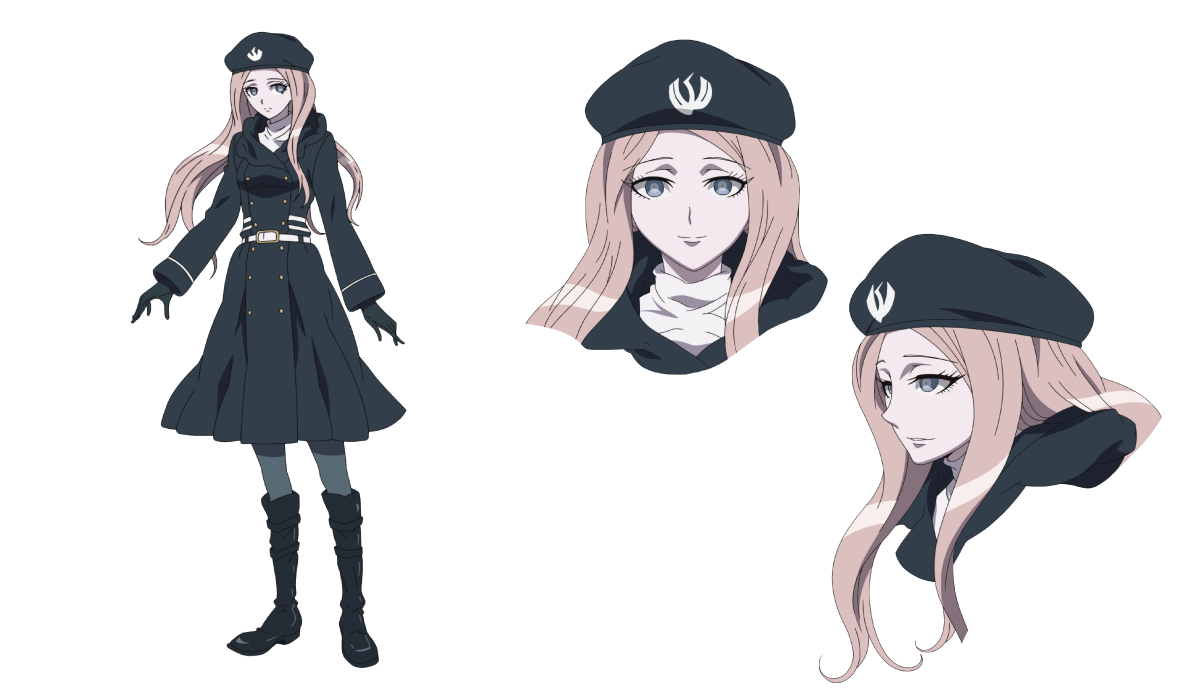 Visit the Tribe Nine website at https://tribenine.tokyo to discover the many other interesting characters!
News on the anime
TV anime to be aired and begin streaming in January 2022! First key visuals and trailer released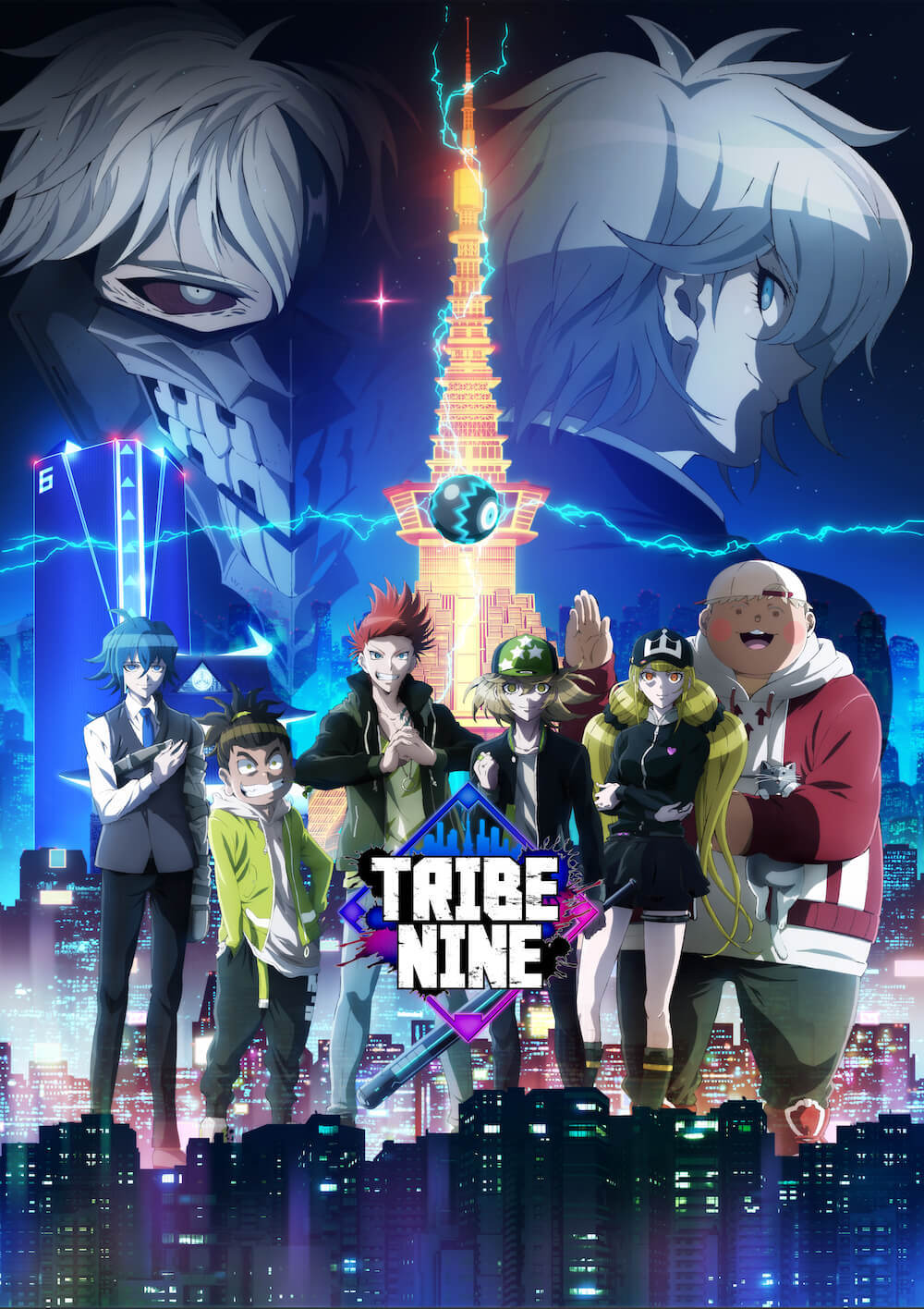 As the first step in the Tribe Nine project, the anime will be aired and released for streaming in January 2022. Along with the release of key visuals, a trailer is available on the anime's Youtube channel at https://youtu.be/O6v0Y4_UNOs.
Anime trailer
Summary
Haru Shirokane, a timid boy who is constantly bullied.
Taiga, a boy who's crossed the sea to become the best fighter.
One afternoon, the two boys meet Shun Kamitani, the leader of the Minato Tribe, and the toughest XB player in Tokyo's 23 cities.
Meanwhile, the tribes of Neo-Tokyo sense a great threat descending upon them. By order of Tenshin Otori, the king of Neo-Tokyo, the Chiyoda Tribe, led by the enigmatic Ojiro Otori, is crushing the other tribes throughout the land. The Minato Tribe feels an existential threat closing in!
"I want to change."
"I want to be the be the best."
"All I want is to have fun playing extreme baseball."
Each staunch in their own ambition,
Haru, Taiga, and Shun step up to the plate!
Scenes from the anime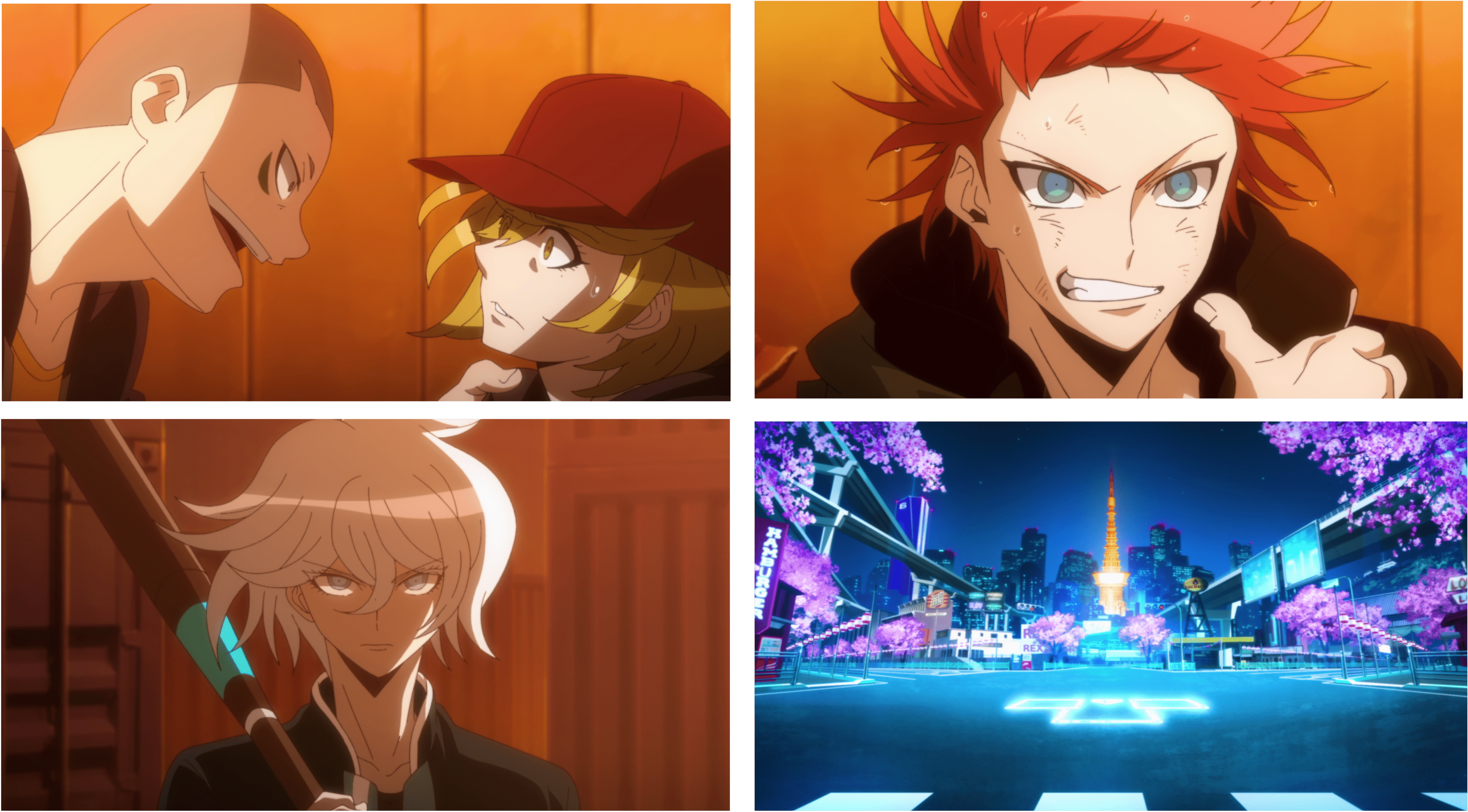 The Tribe Nine anime
Cast
Shun Kamiya: Akira Ishida
Haru Shirokane:Shun Horie
Taiga: Chiharu Sawashiro
Saori Arisugawa:Mai Fuchigami
Santaro Mita: Mutsumi Tamura
Manami Daimon:Fukushi Ochiai
Kazuhi Aoyama:Shouya Chiba
Tenshin Otori: Hiroshi Naka
Ojiro Otori:Jun'ichi Suwabe
Yui Kamiki:Mikako Komatsu
Crew
Original Story: Akatsuki and Tookyo Games
Original Creator:Kazutaka Kodaka
Character Design:Rui Komatsuzaki, Shimadoriru
Music: Masafumi Takada
Executive Producer:Shuhei Yamaguchi
Director:Yu Aoki ("POP TEAM EPIC" Director, Creator)
Series Creator:Michiko Yokote ("SHIROBAKO")
Animation Character Design: Yosuke Yabumoto ("Duel Masters" series)
Production:Tribe Nine Project
Anime Airing Schedule
January 2022
Note: Details pending. Updates will be posted as new information becomes available.
Anime Website: https://tribenine.tokyo/anime
Twitter presence: @tribenine.tokyo
Smartphone Game News
3D action RPG recreating the anime worldview in the works! Don't miss it!
A 3D action RPG iteration of the Tribe Nine IP is in development. Recreating the anime's worldview, it features all the anime characters. Check out the accompanying visuals to get a glimpse of what awaits players!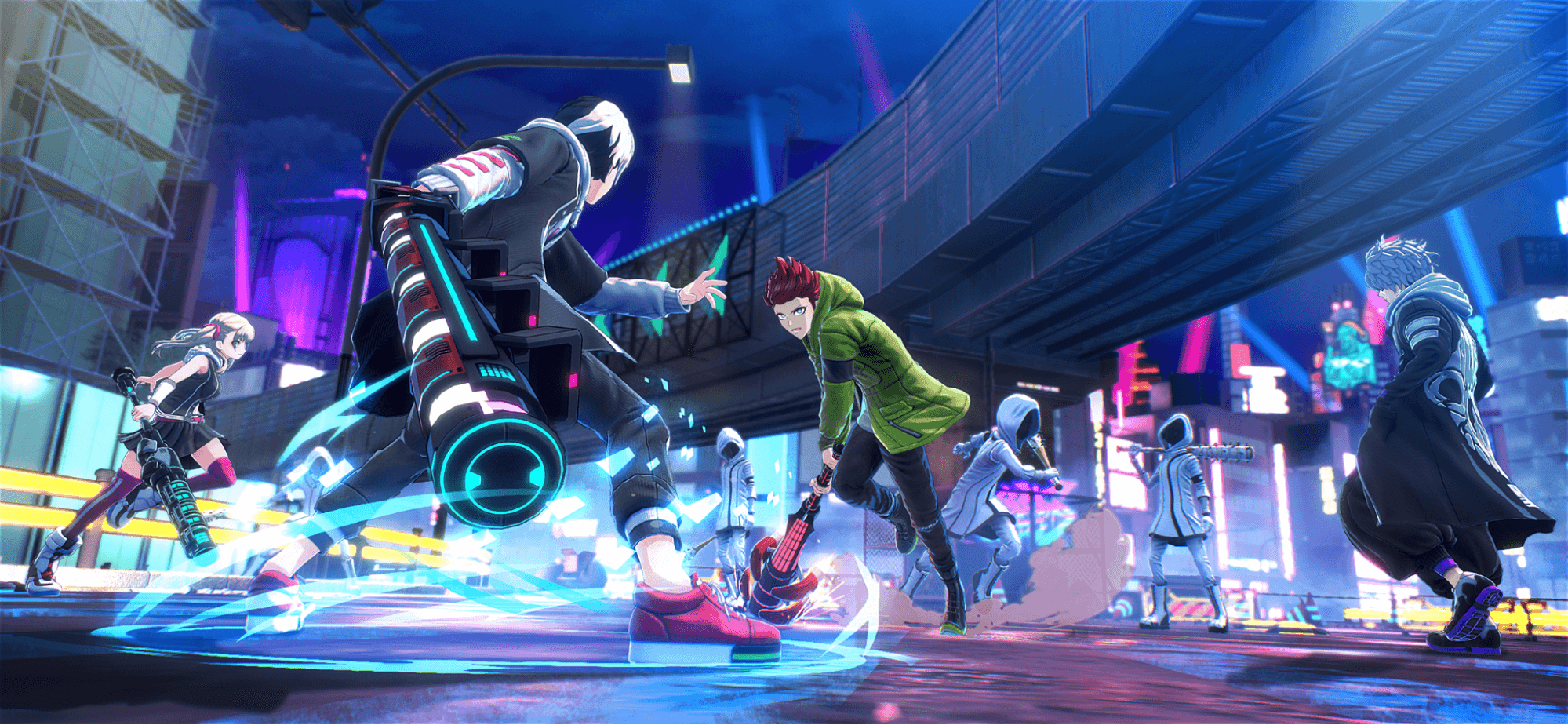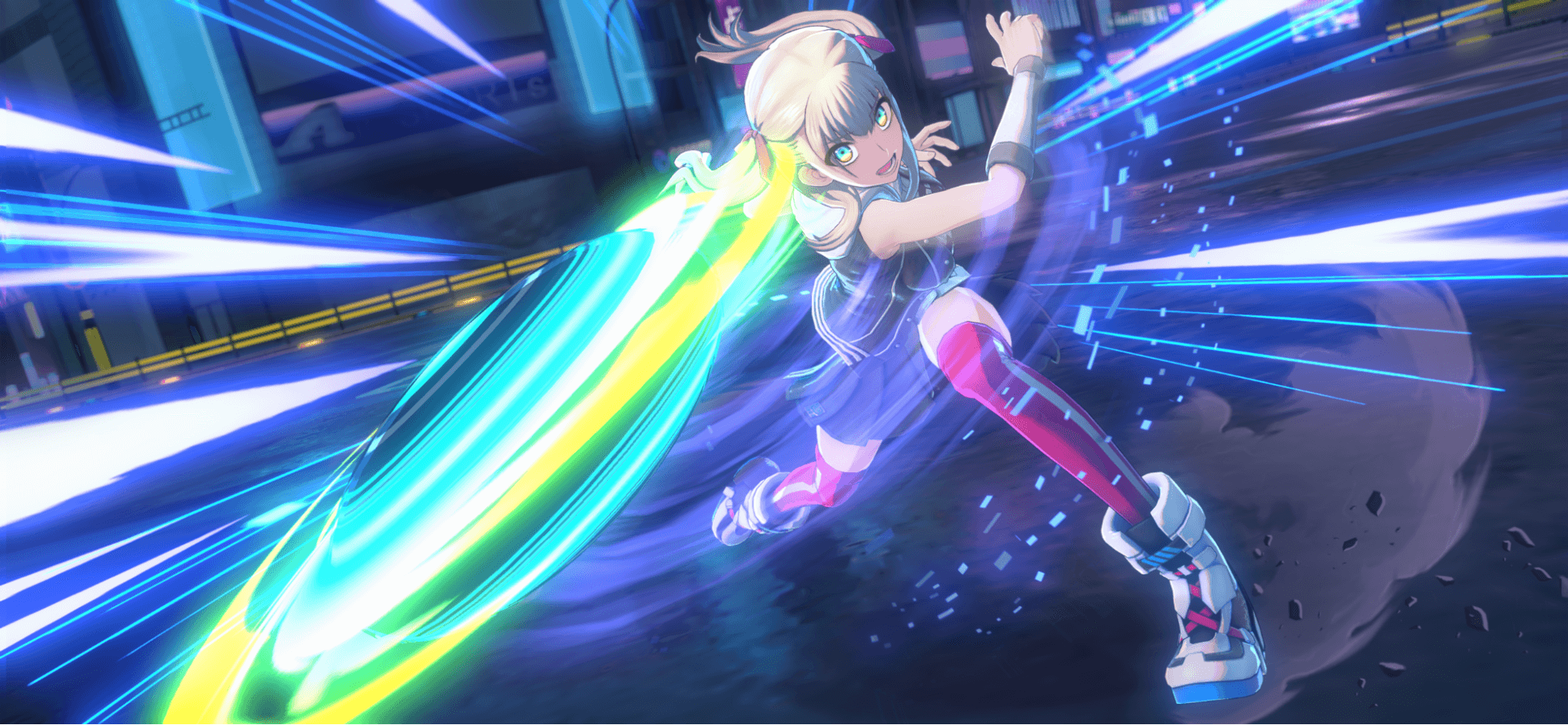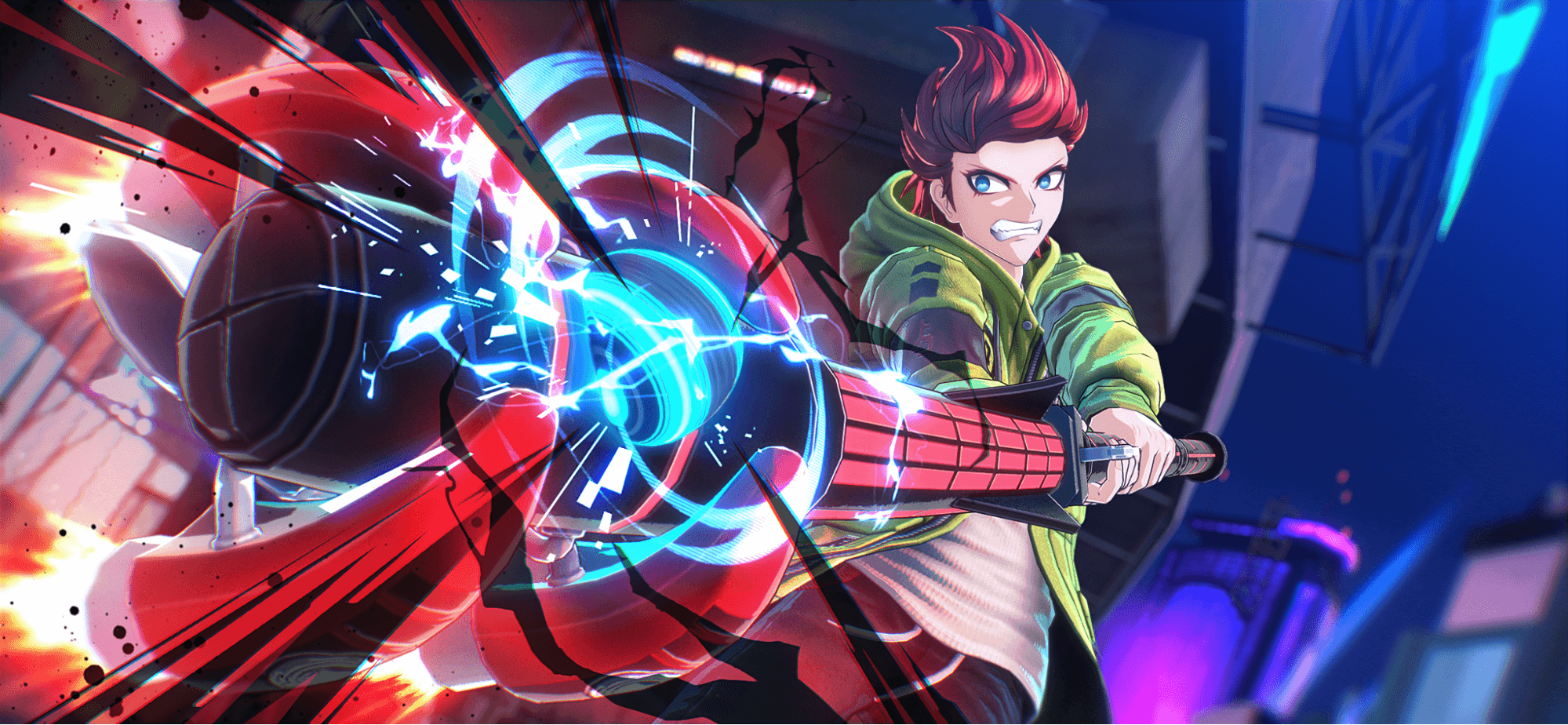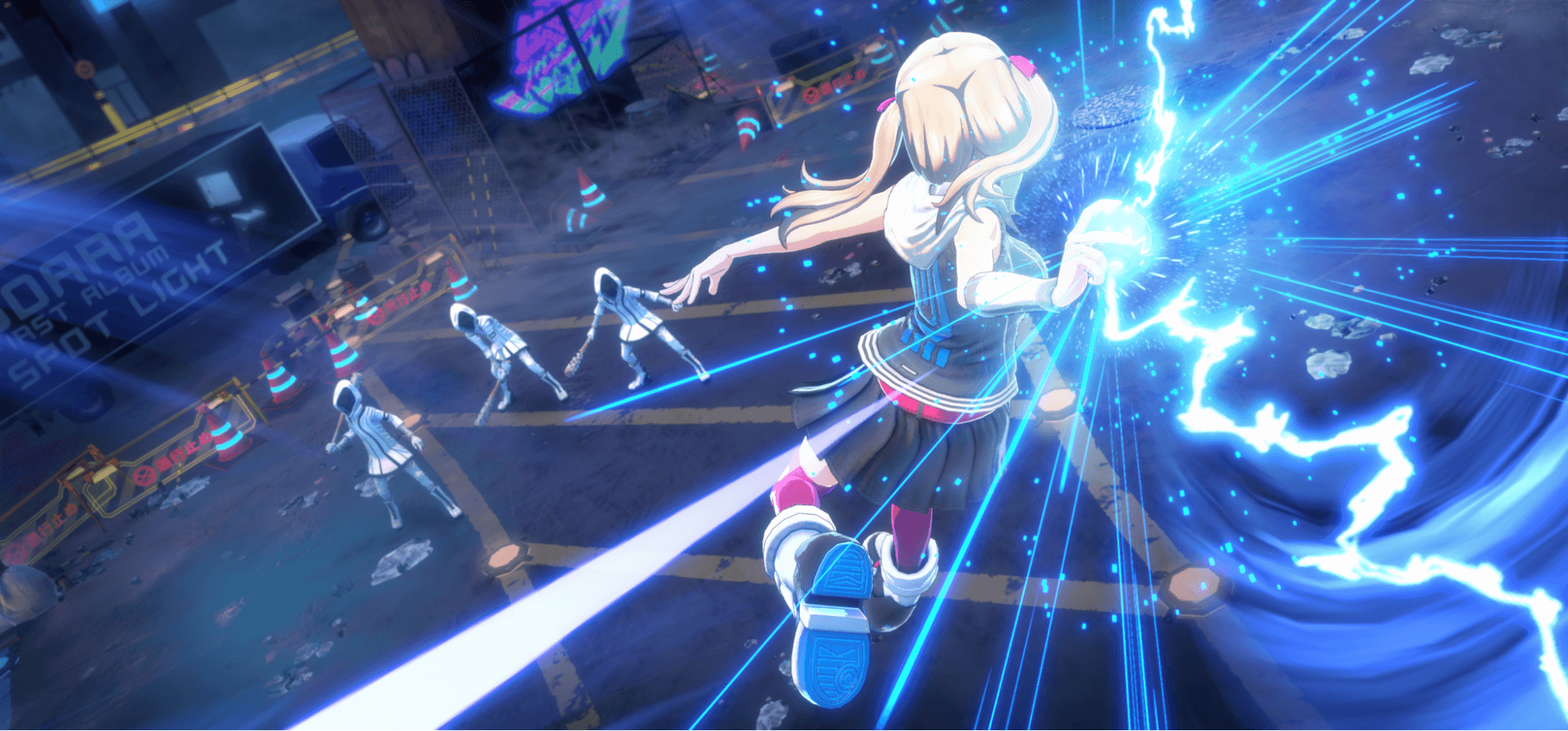 Illustrations are outtakes from the the game in development.

Genre: 3D action RPG
Release Date: pending
Platform: pending
Game development updates and other news will be aired and shared in Extreme Progress Reports. Stay tuned for any new information!
© 2022 Akatsuki Inc. / Tribe Nine Project